Fourth of July Parade—6
Some community organization.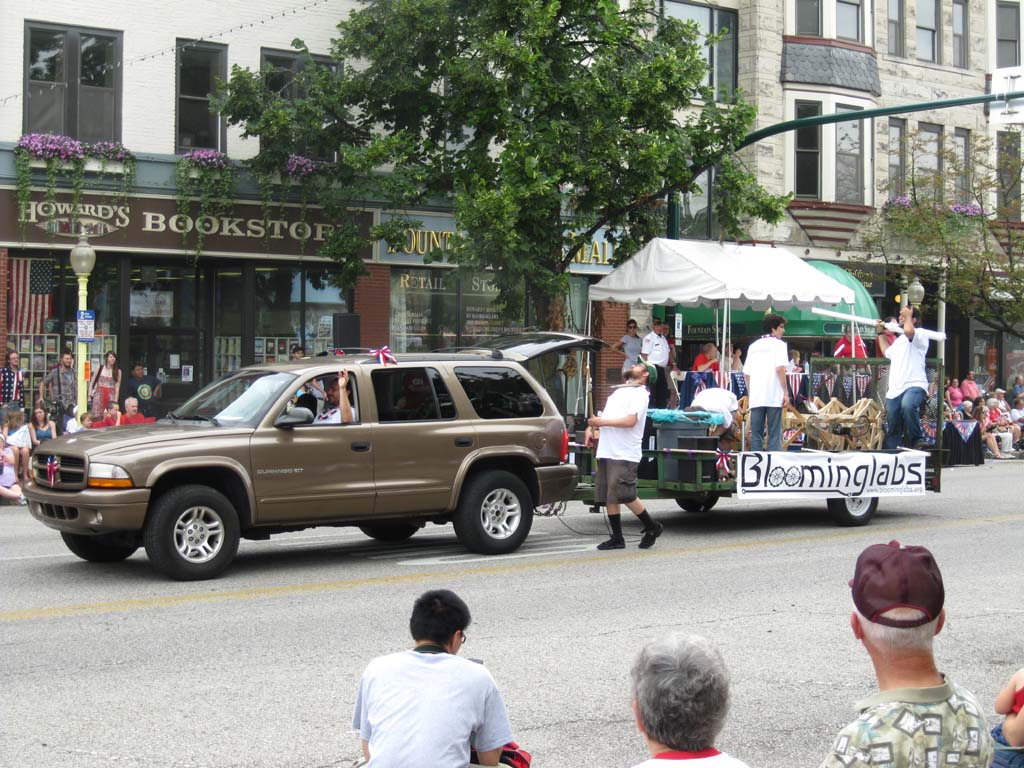 Bloominglabs. They seem to make special things out of ordinary materials.
A steel band, of all things!
The Monroe County Republican Women.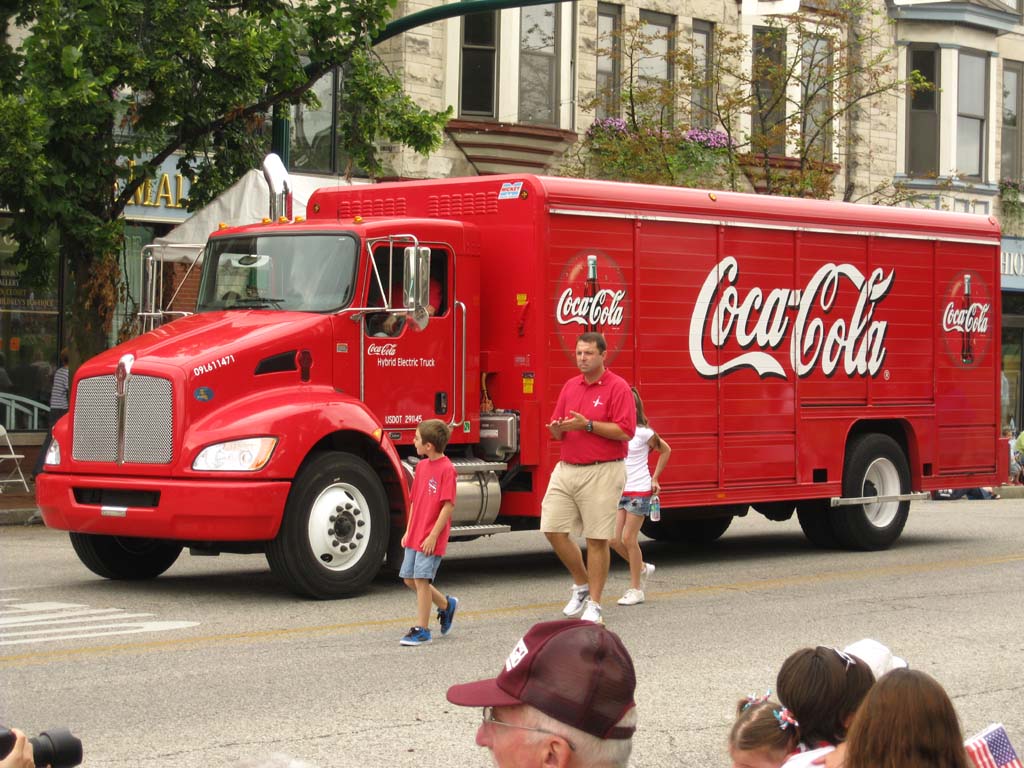 Coca-Cola got in on the act, too (but no free samples).
The local 4-H society. I almost couldn't believe it, because they were using the same kind of Oliver tractor that my grandfather had on his farm.
A supersized tow truck.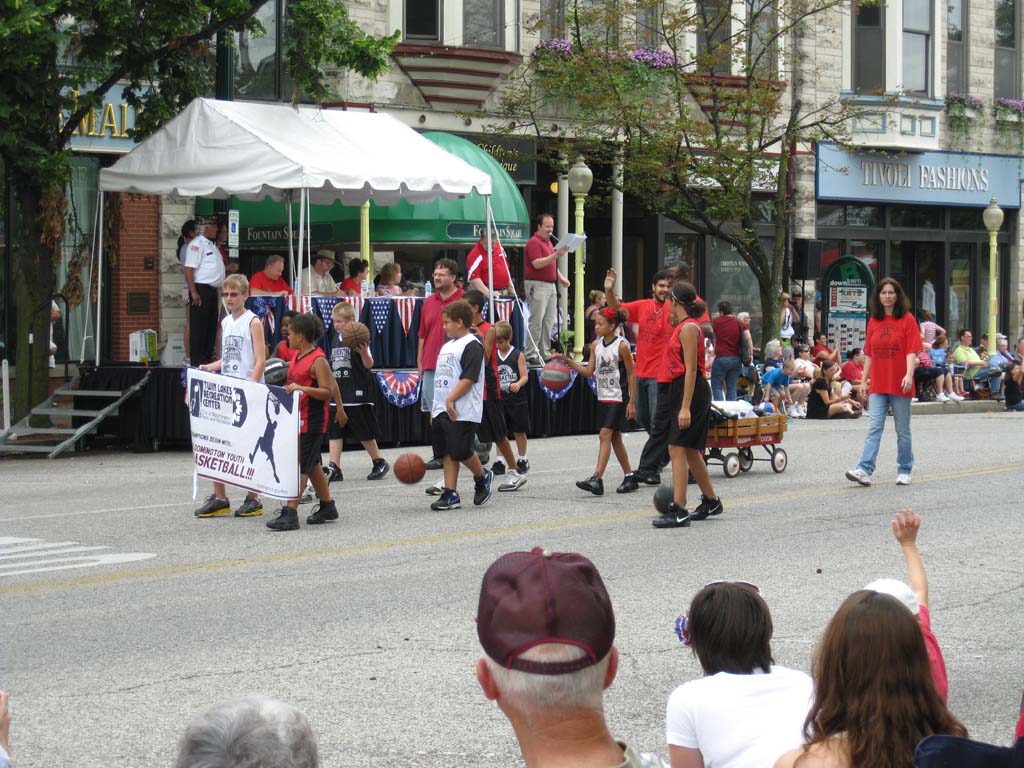 Bloomington Youth Basketball.
Cheerleaders from Bloomington High School South. Lucky that they didn't tangle with their equivalents from Bloomington High School North.
A gymnastics group.