Fourth of July Parade—7
Not sure what this group was, but the rider on the left sure was young!
The Indiana Festival Theater. They were putting on "The Music Man" while I was there, but we couldn't get tickets.
Unabashed politics.
Americans who love fire trucks.
A higher-level biking group.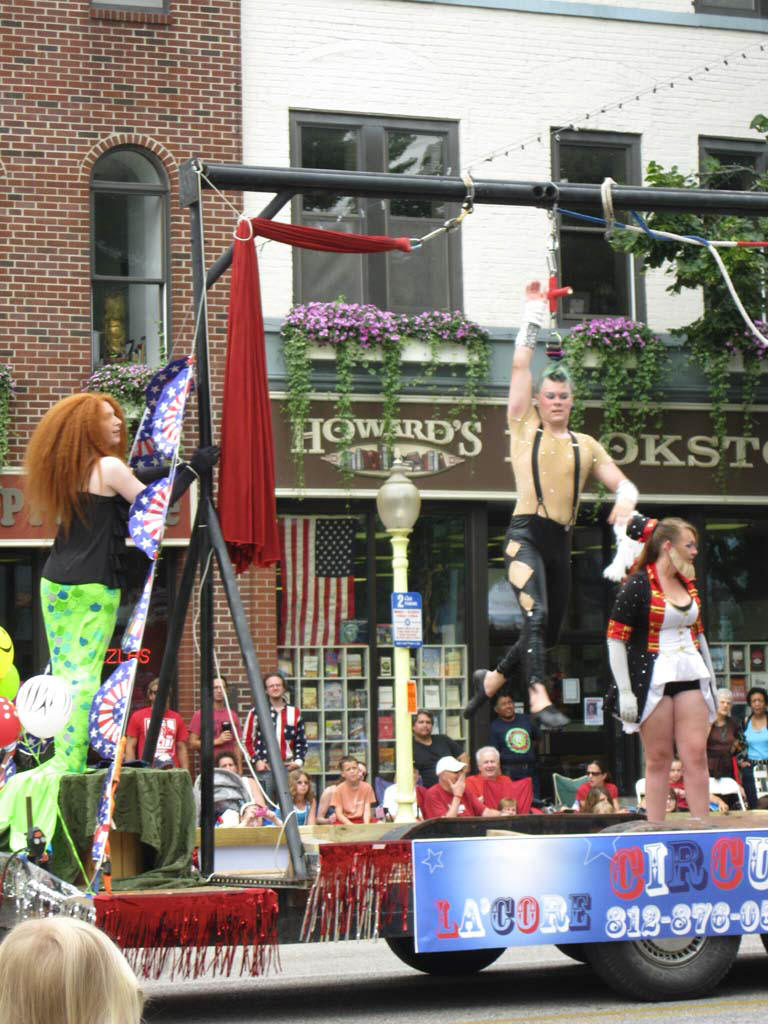 Some performers from a local circus. Yes, he is hanging by his hair.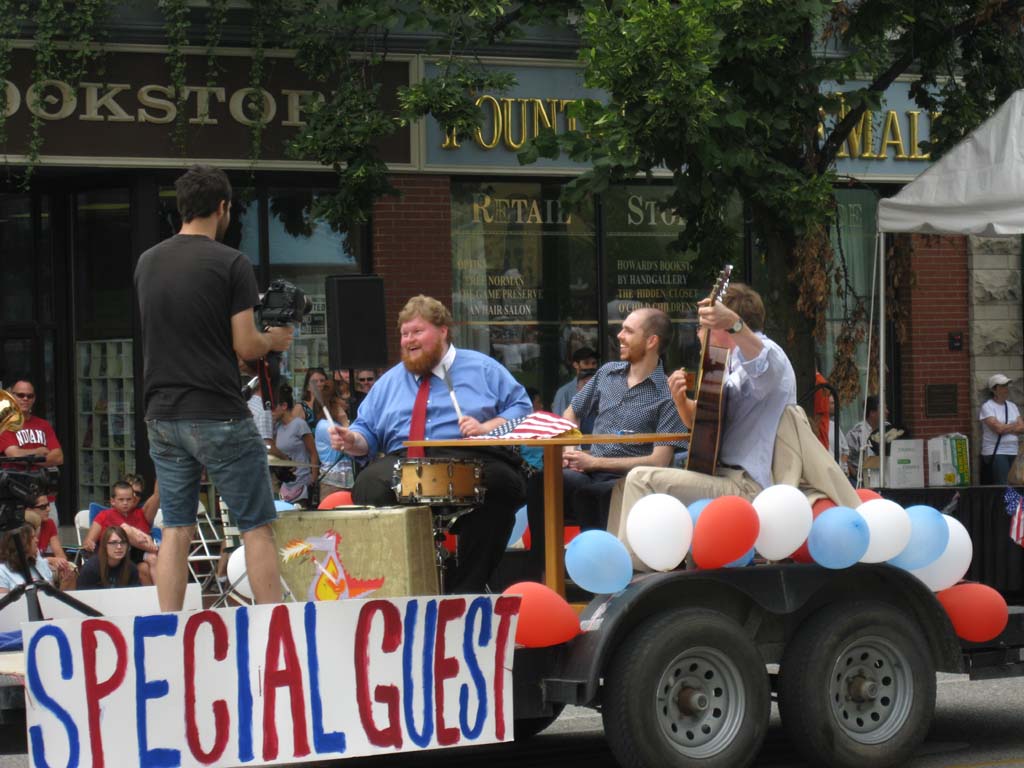 This was the special guest, but I was up on the lawn talking with the band leader at the time, and missed it.
A solar car from Bloomington High School South.
After the parade, a local rock band called "The Counterfeiters" entertained on the steps of the courthouse.
Mothers and kids alike enjoyed The Counterfeiters.