Indiana State Fair 3
We saw less equipment on display than we had expected. Here are some small trailers.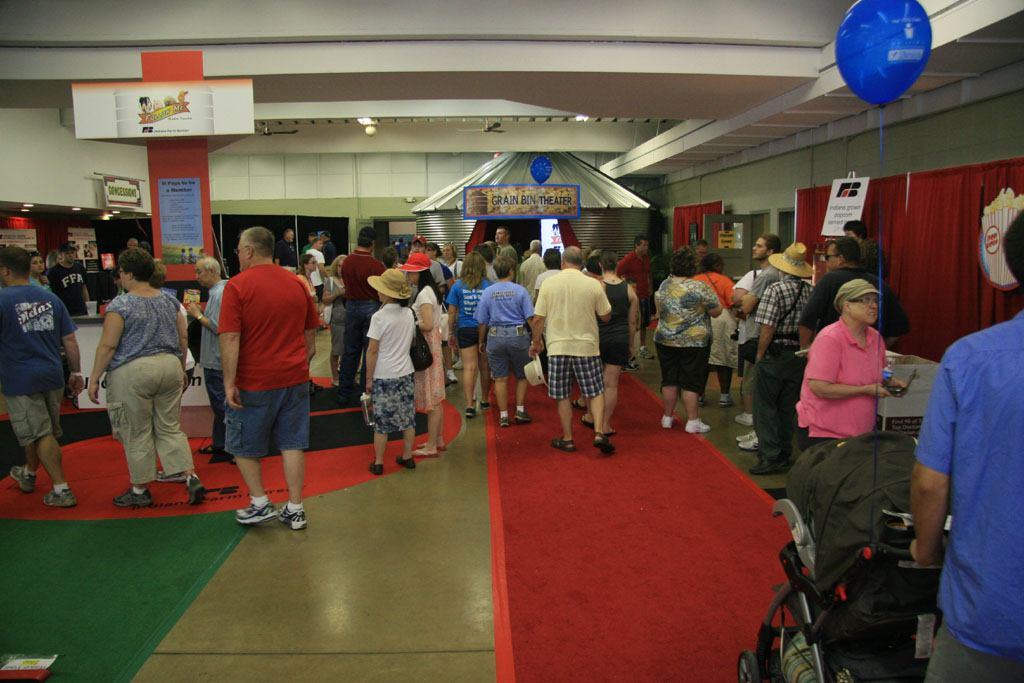 Inside the 4-H buildinng.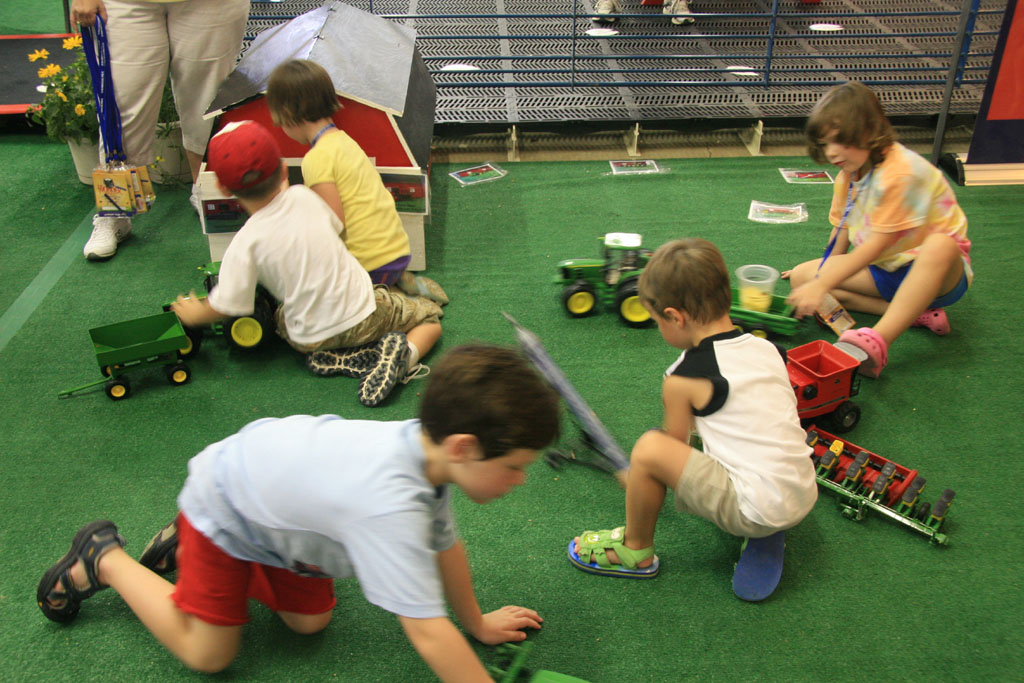 Playing with farm toys. It brought back memories for me, except that I used to do it on dirt.
A 4-H awardee addressing a big crowd of supporters.
How to keep cool on a muggy day--get into your own cloud.
Janie's parents like it, too.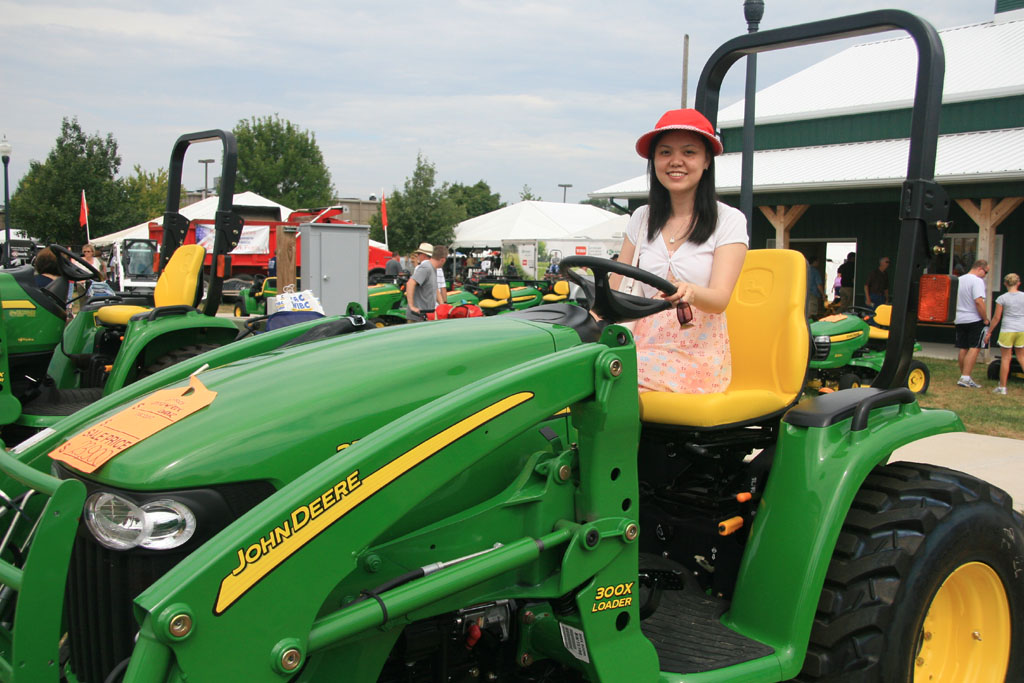 Tractor time for Janie ...
and for her father ...
and for her mother.
Now THIS is a tractor!