Indiana State Fair 4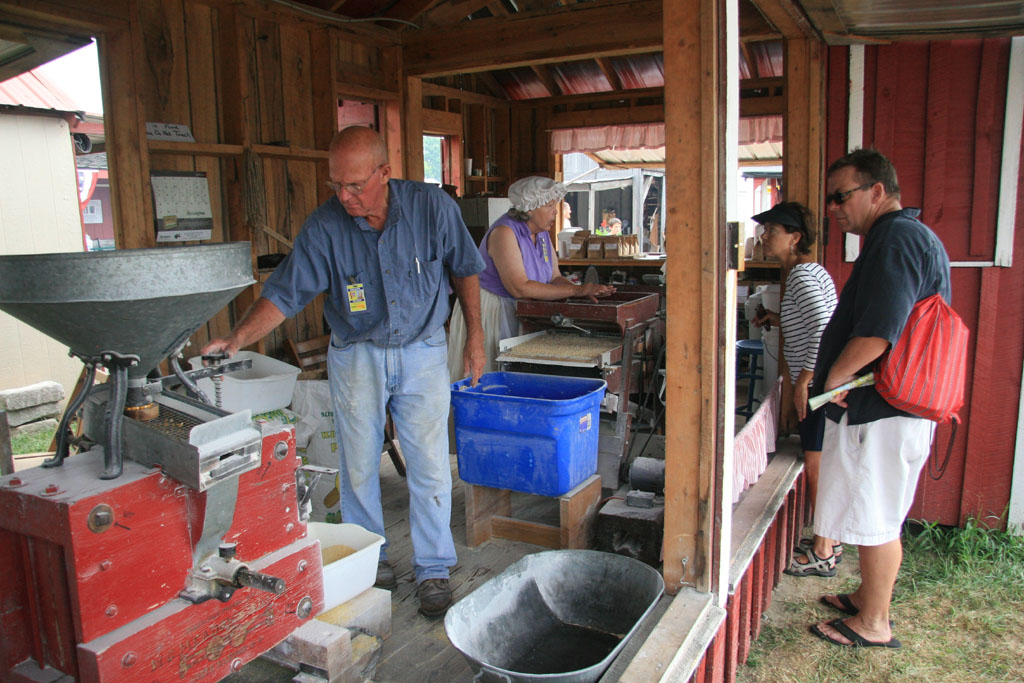 A display of old-time corn milling.
The product.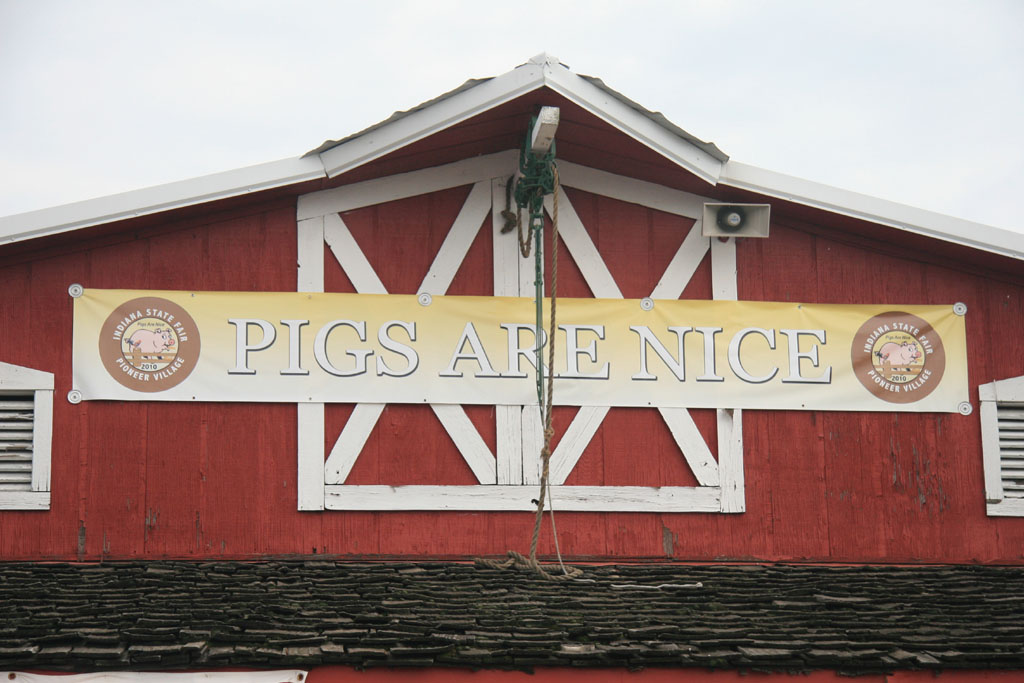 I agree with this sentiment! In fact, some of my best friends are pigs. (You may take that any way you want.)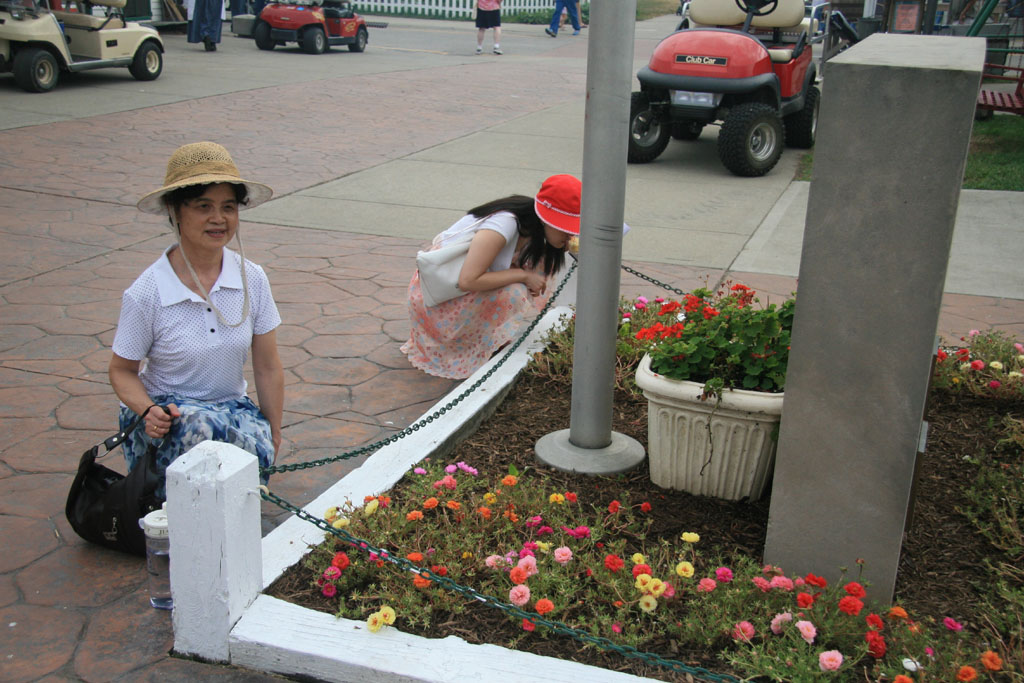 Janie and her mother admiring the flowers.
Some old-time quilters.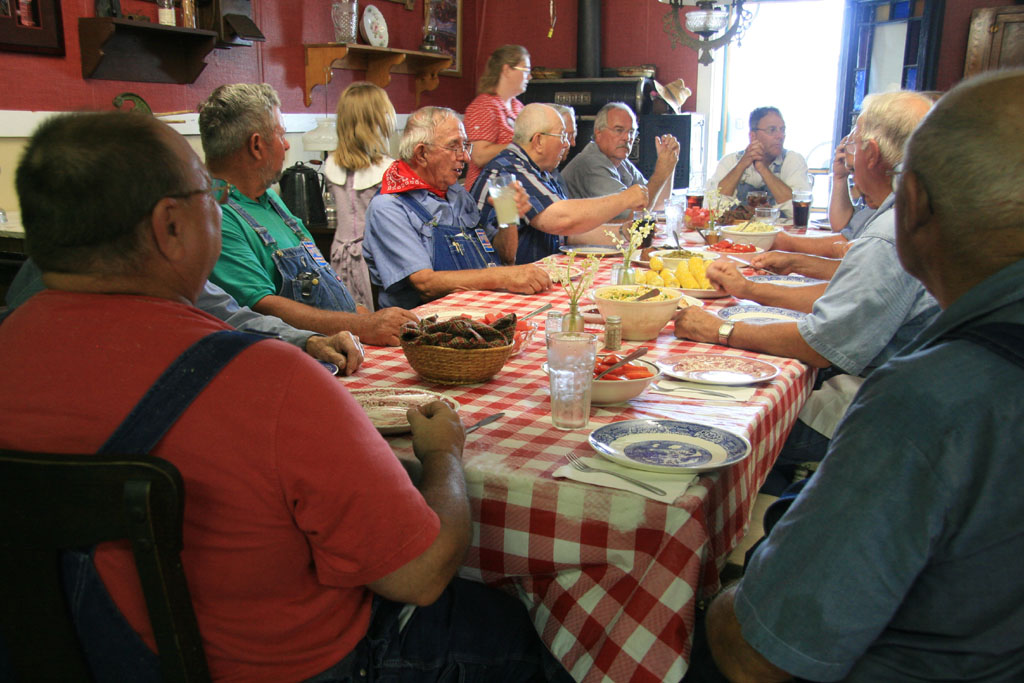 A re-creation of a traditional Indiana farm kitchen.
No comment needed here.
I missed my chance to get this rug!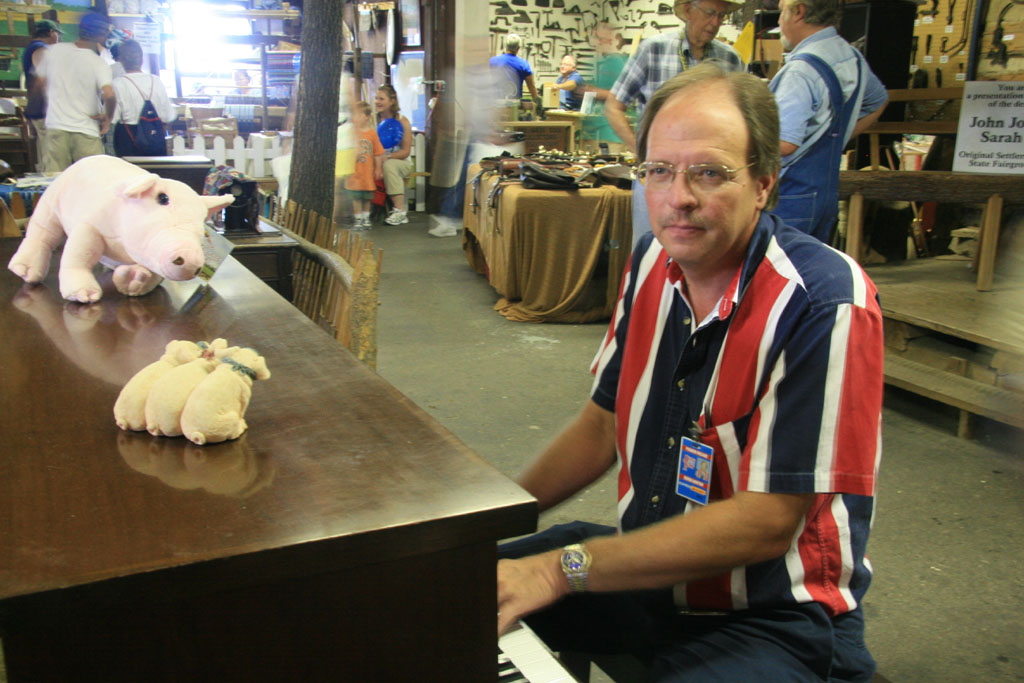 Playing the piano in the midst of everything.
An old-time wood carver.