Indiana State Fair 5
Two more old-time wood carvers, with one observer.
Pigs were sitting pretty at this fair.
Some antique farm equipment.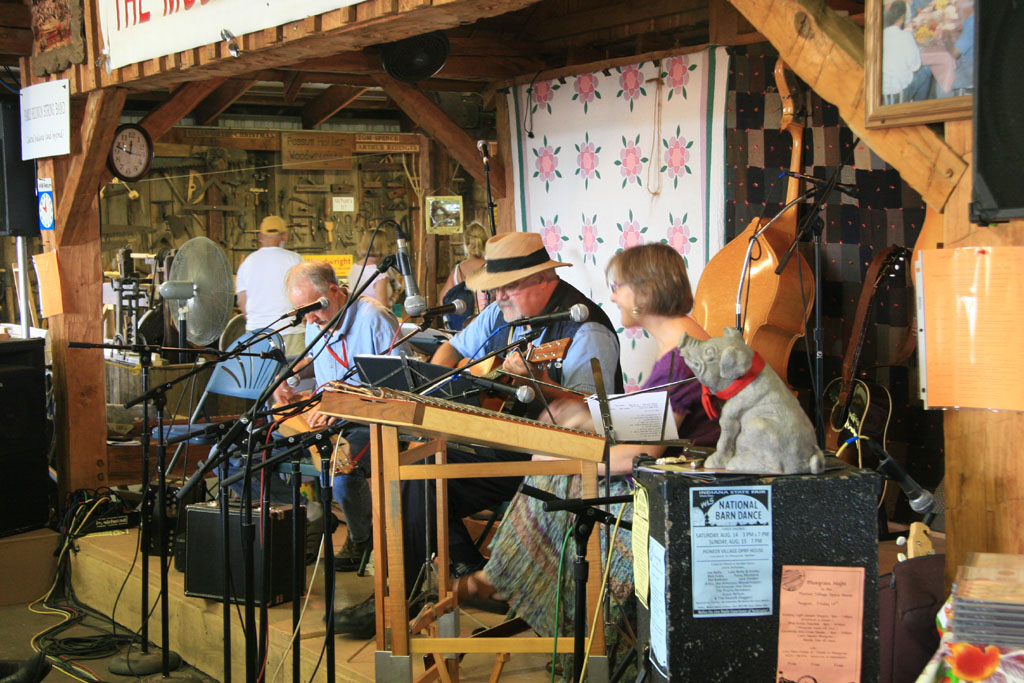 Some authentic country music.
For Janie and her parents, the pig races were the highlight of the fair. In fact, Janie raced over there so that she wouldn't be late. :-)
Janie and parents eagerly anticipating the start of the races.
There were three heats of four pigs each. They can out of the starting gate just like horses, ran the U-shaped course, and were rewarded with an Oreo at the end (or so they said). The pigs did this several times a day, so knew exactly what to do.
Approaching the first turn.
Rounding the turn. They are at full speed now. Note Janie and parents each cheering for their favorite pig.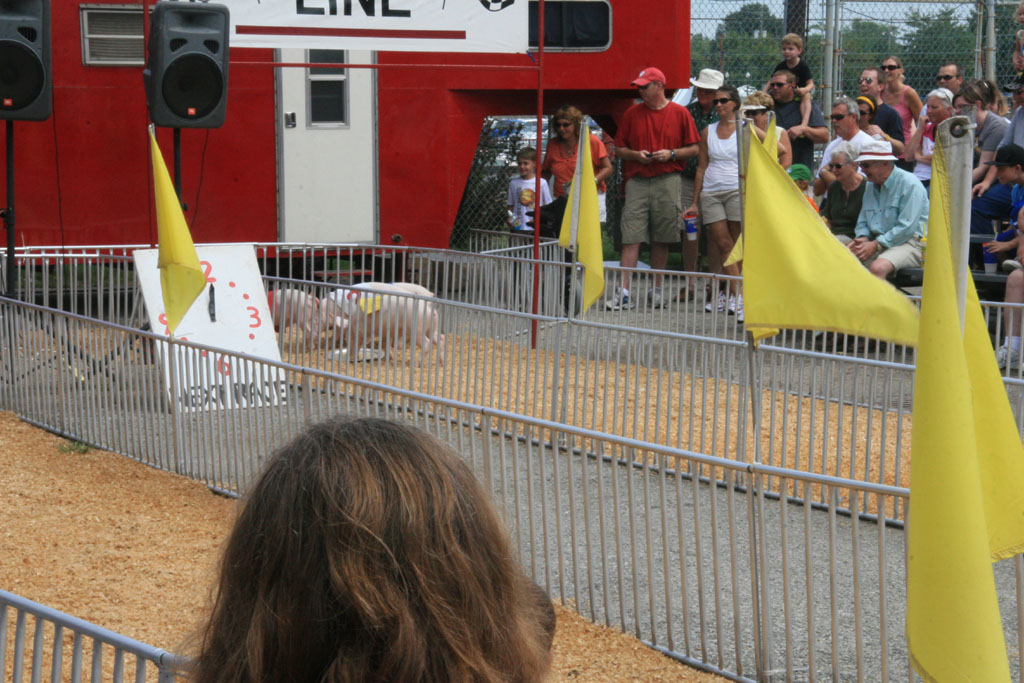 It's Miller time!