Indiana State Fair 7
The sheep's heads have to be held up, even though the sheep don't particularly care for it.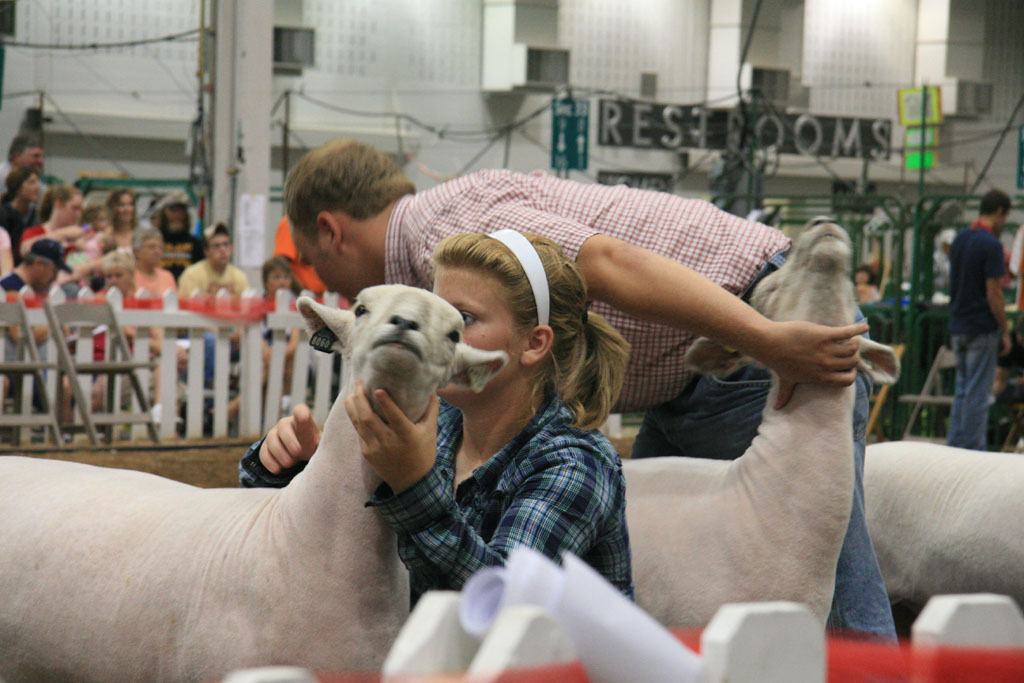 Getting ready for the judge.
Taking a long, careful look at the sheep.
The judge explaining the results. He seemed to be very fair and understanding.
Time for a haircut. Why me?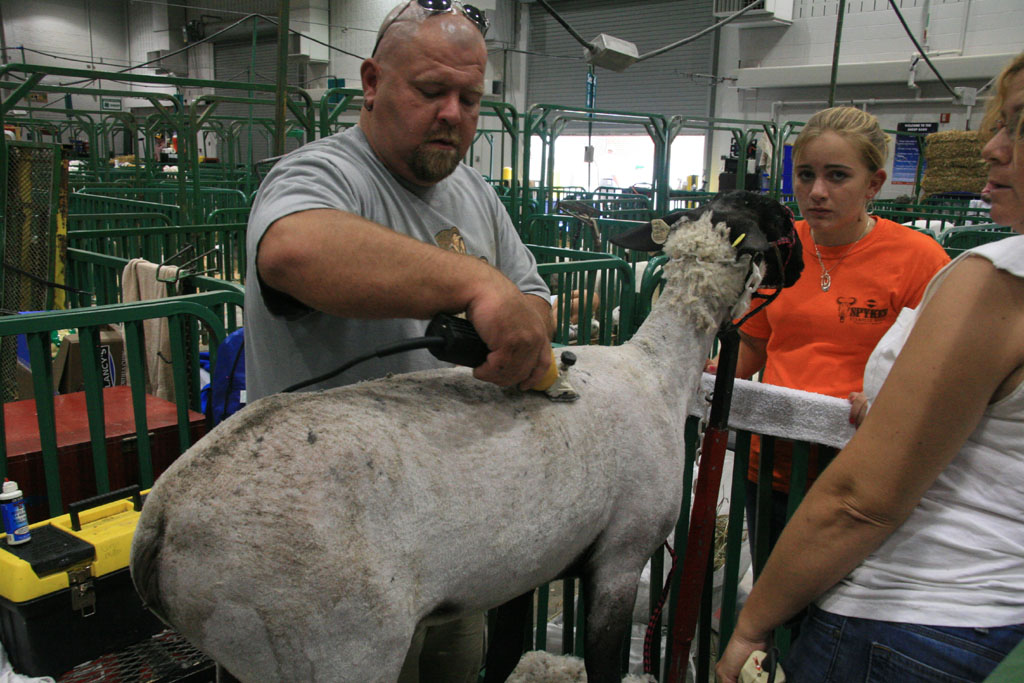 Why does it take three people to shear a sheep? One to use the machine and two to help the sheep feel like it's just a normal day. :-)
Awaiting their turn.
More sheep in while coats.
A bigger view of the barn.
Visiting with parents or grandparents.