Christmas Lecture (25 December) 3—My Talk
How did you spend your Christmas? I spent mine giving lectures in Beijing and enjoying a great feast afterward. Not a bad way to do it, I can tell you.
The afternoon of the 25th was devoted to giving Prof. Zhuang's students two presentations. The first was 'The Place Where I Live," a collection of photos from Narragansett, Rhode Island, and vicinity. I had prepared this presentation to show at the English Corner in Li Guoying's hospital in Beijing, but when that fell through for this trip I decided to show it at BNU instead. The students enjoyed it so much that I repeated it at other stops on the trip, always to the same reception.
A close-up view of Narragansett and vicinity, including Newport.
Prof. Zhuang enjoying the show.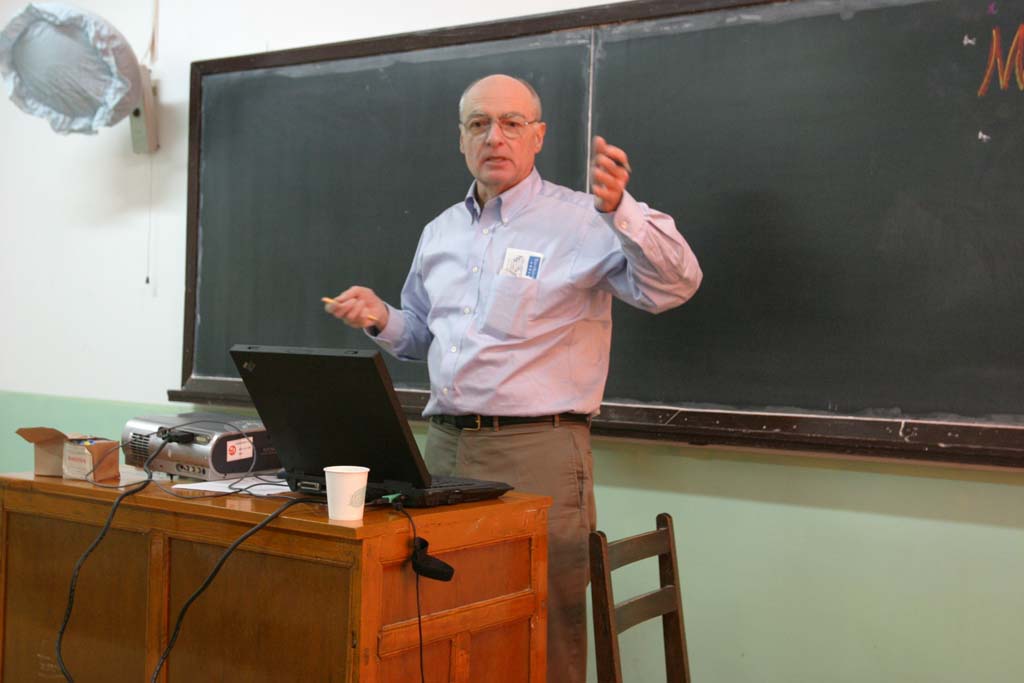 K. Rahn making a very important point.
Jinghua enjoying a powdered donut at the famed Allie's Donut in North Kingstown, RI. We think these are the best donuts anywhere.
Jinghua enjoying the picture of herself.
Yele gives the victory sign as he prepares to fall back asleep.
My second presentation was on temporal cycles of surface ozone and their potential meaning. Here is one of the slides from Bald Mountain, Maine.
I am giving a vivid demonstration of the length of ozone episodes in summer.
A periodogram of ozone at Bald Mountain in 1990.