Driftwoods 4
A little wiffleball for the younger set.
The caravan interrupts the ball game. Why does Mama have to do all the work?
The kids and the crowd as the light was getting low.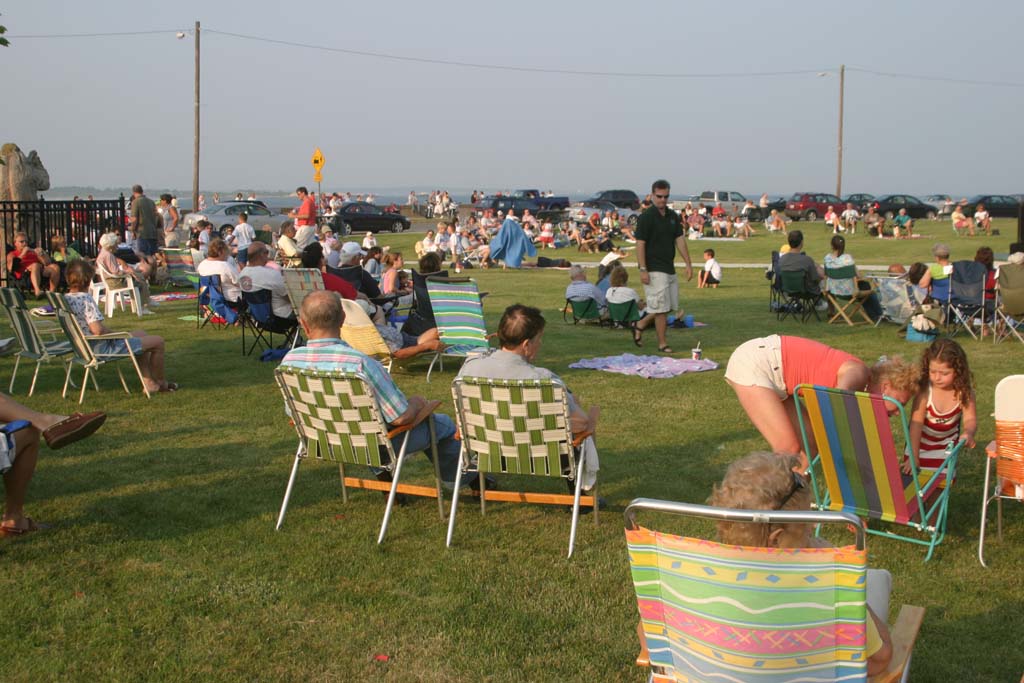 There was a good crowd overall.
Exciting music does things to kids.
Even the littlest among us can groove to the Driftwoods.
Michael Guadagno, Tom's son. Compare his picture with last year's and see what a difference a year can make.
Tom in a serious moment.
Bill in a light-hearted moment. (Sorry, Bill, but I couldn't resist it.)
Sal is adding variety to the band's texture by playing his cornet, which gives a mellower tone than the trumpet.