11 January, White Cloud Mountain—2 Nengren Temple, Lower Level
We visited the Nengren Temple on our way to the top. Here are some photos.
Jianwen looks at the entrance to Nengren Temple.
"This temple was built in the year 1851. At the place named Yuhong Cave was a little but alone in the year 960.
"A stream flows by the place. Around the place are mountains and deep valleys. Wherever you see, beautiful scenes catch your eyes. It was recorded in history that Sun Yet Sen and his wife Song Qing Ling visited this place on May 19, 1924.
"The construction of the original temple lasted several decades till it became a powerful one. Unfortunately, due to the natural calamities and wars, all the buildings of the temple were broken., the path which led to the temple was covered with deep grass and few people reached the place. After liberation in 1949 that this relic was renoticed. A tea house was opened and more and more people visit it.
"Under concerns by the people's Government of Guangzhou, reconstruction of the temple had been progressed in the Autumn of 1993. More than one year later, a magnificent building had been finished and open to visitors on May Day 1995.
"The temple occupies land more than 10,000 m2 and has a construction of over 1000 m2. The buildings are Daxiongbao palace, Ciyun palace, Tianwang palace, Dicang palace, Liuzu palace, a Bell-Tower and Drum-Tower. Visitors can still enjoy the view of the temple in the old days."
Baiyun Mountain Construction
Administrative Office of Guangzhou
April 29, 1995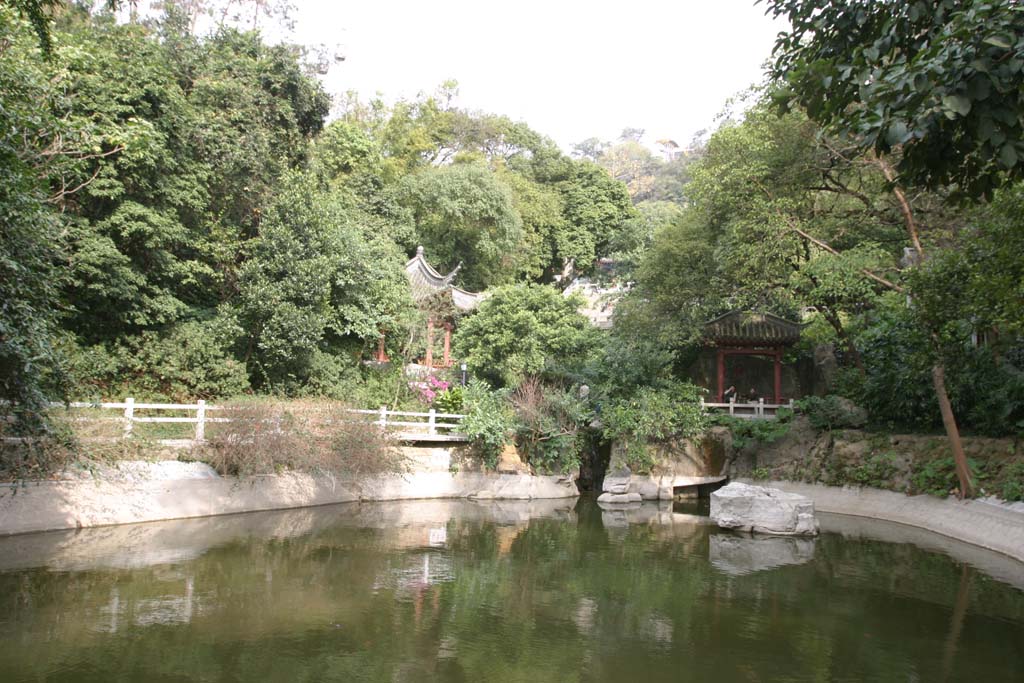 A little pond with goldfish.
Here are the goldfish actively swimming around after someone threw them some food.
A young couple enjoying the pond and the fish.
A family feeding the fish.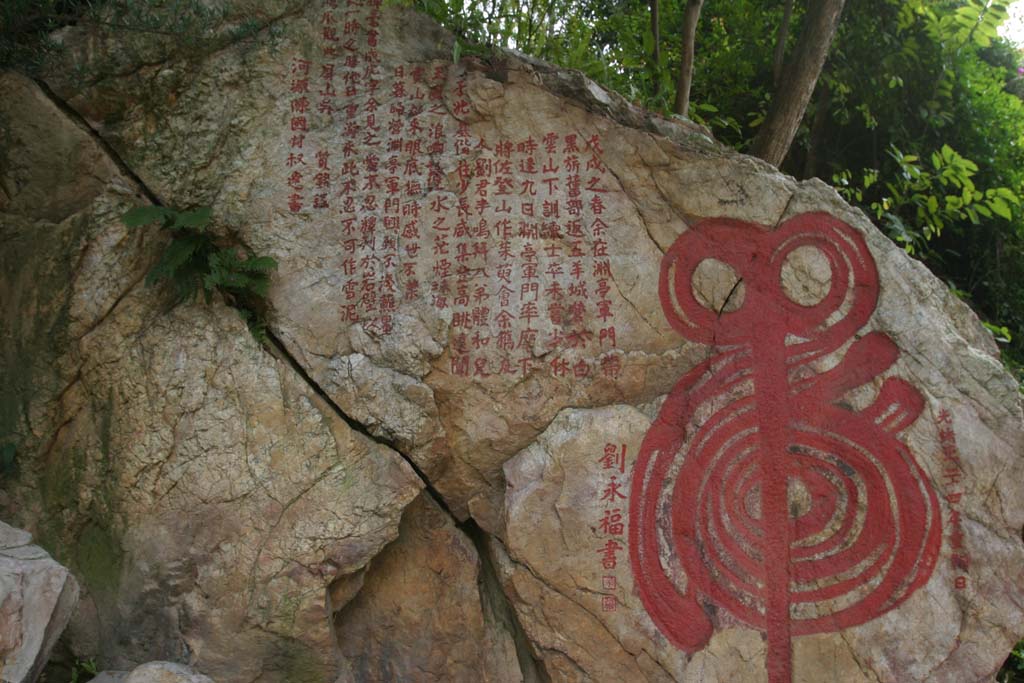 Ancient inscriptions.
The pond from the opposite direction.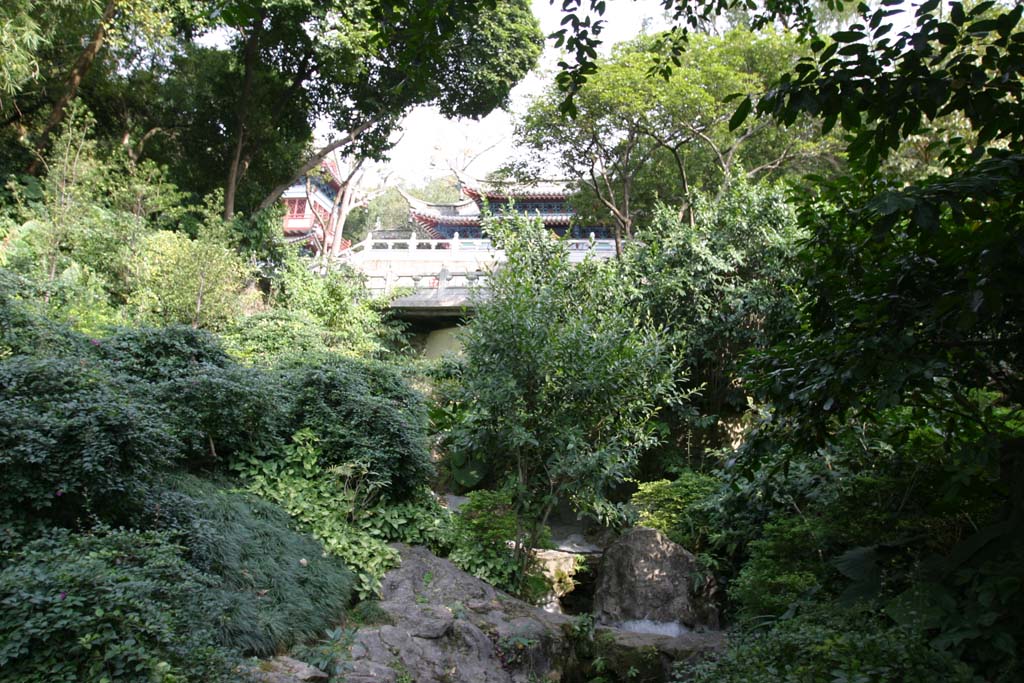 A look up to the next levels.
Here was a little pond quietly tucked away. I called its residents the "forgotten fish."