12 January—3 Walking To Dinner 2, The Night Market
We walked through part of Guangzhou's night market.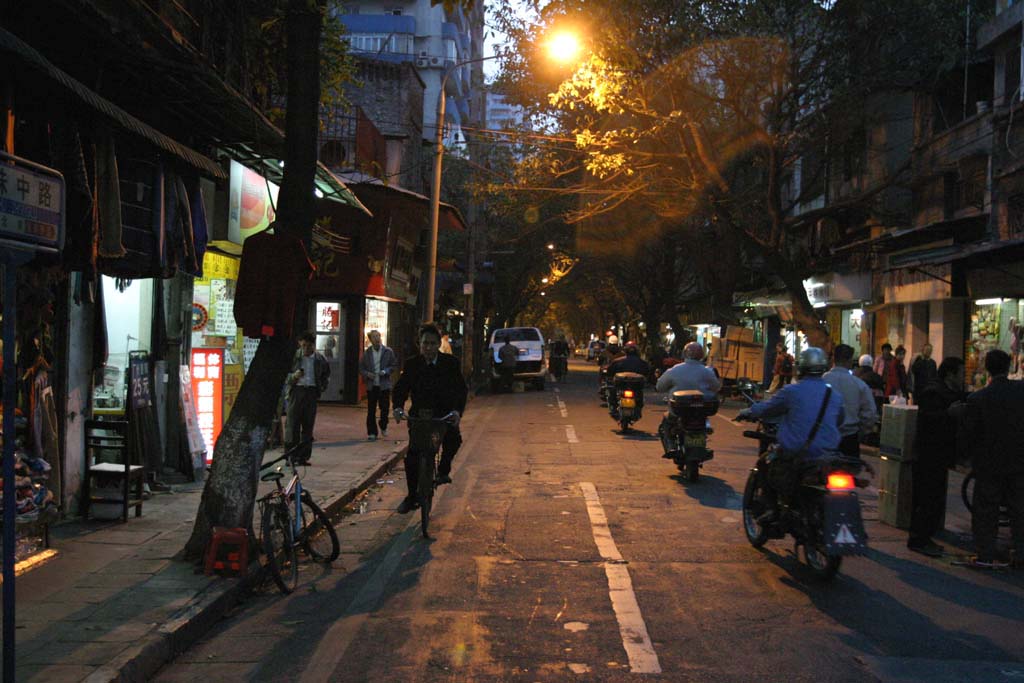 A side street with little shops. Note the line of scooters.
Shops along the main street. A covered pedestrian walkway was built to protect shoppers form the frequent rains of spring and summer. It is very convenient.
A large Buddha in a restaurant.
Women's apparel.
A general store. This woman thought I was crazy for photographing it. (Maybe she was right!)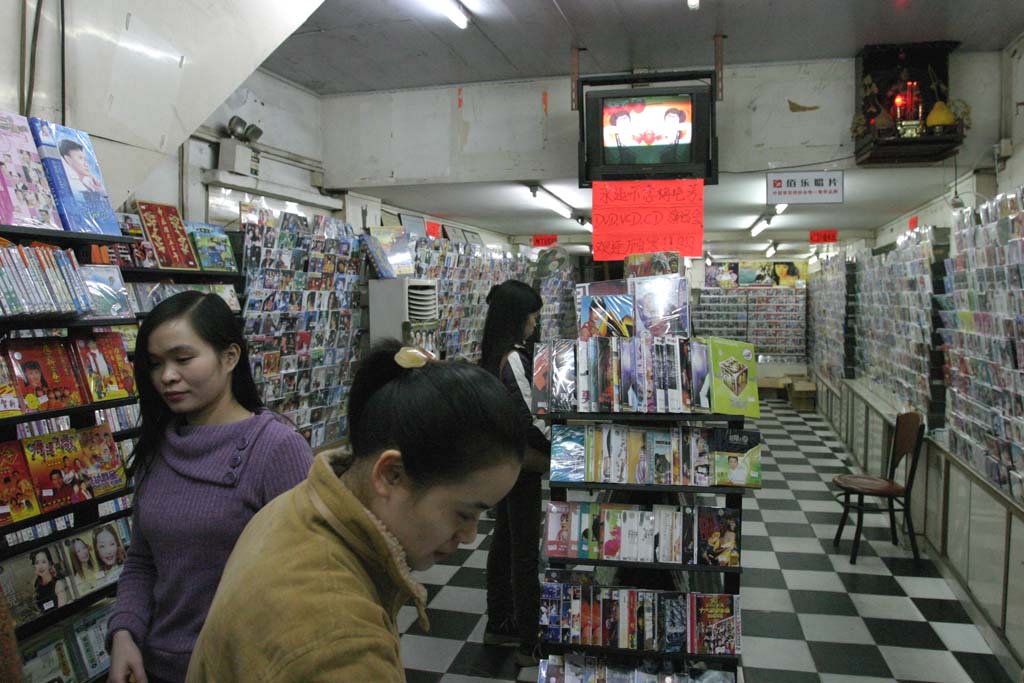 A DVD/CD/VCD store.
A clothing store.
This temporary structure was being erected for the impending Spring Festival.
Another clothing store.
A group of stores, like a mini-mall.