Northward around the rim 1
After getting our first views of the Crater Lake from the visitor center, we proceeded clockwise around Rim Drive. Here is some of what we saw.
The high peak in the background is Mount Scott, the highest current volcano near the rim.
A telephoto view of the distant shore. Note the rockslides everywhere.
Wizard Island is the remains of another volcano that grew out of the original crater. It has its own little collapsed dome on top, not visible here.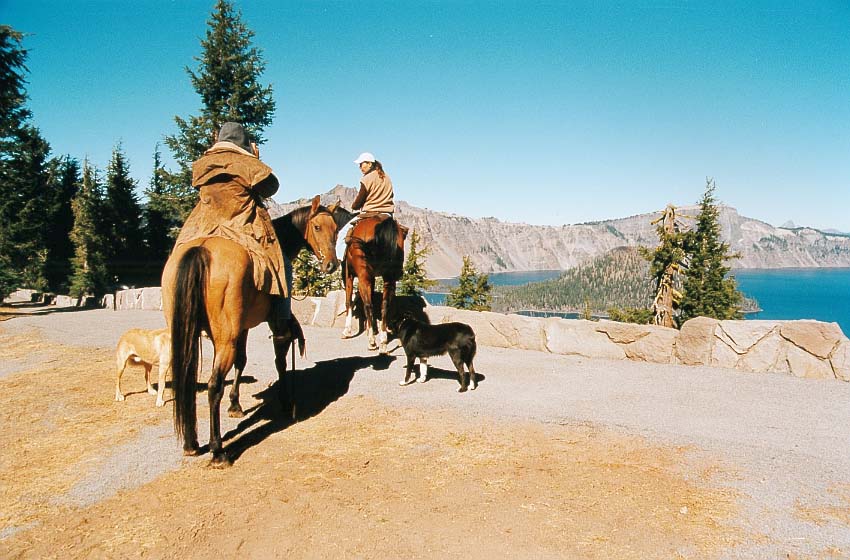 At one of the viewpoints we saw this couple on horseback with their dogs. She is actually posing for a picture by him.
A different view of Wizard Island and the northwest slopes of the caldera.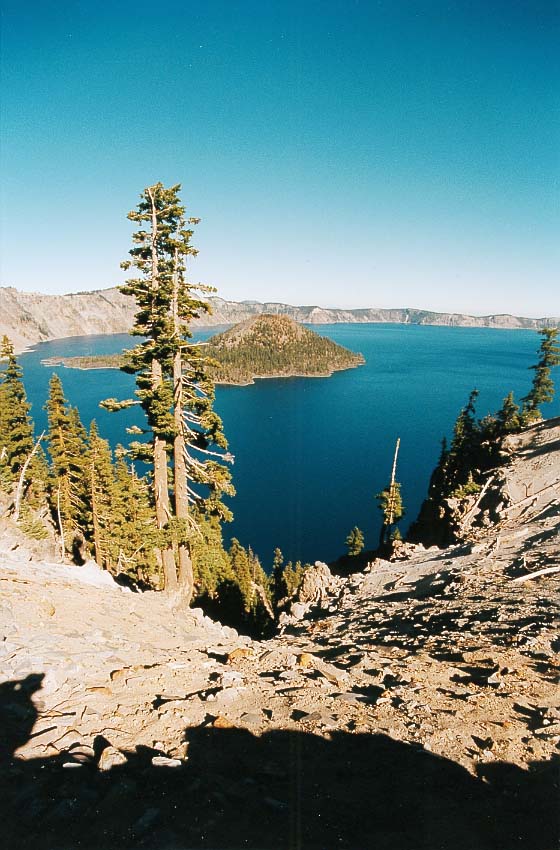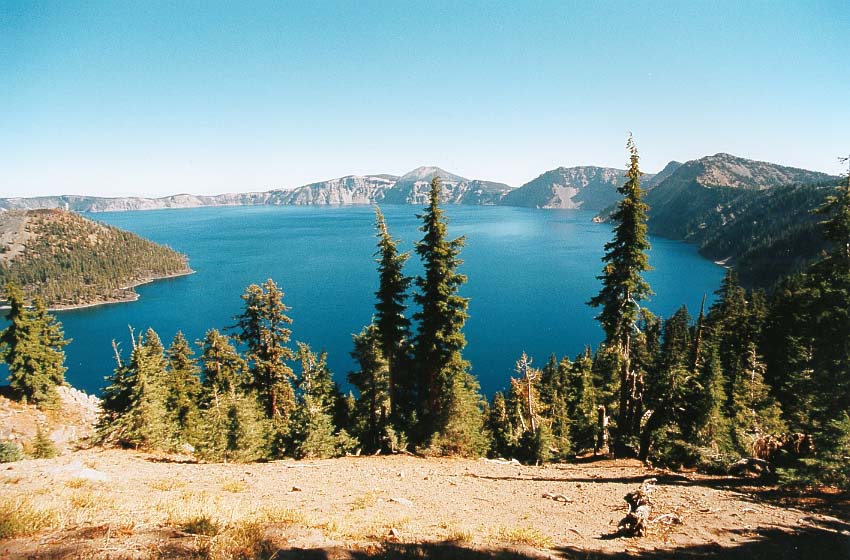 Looking back toward the southeast.
This view shows how steep the slopes can be.
Ahead to Northward 2
Back to Visitor Center
Back to Oregon 2002
Back to Photo Shows