Friday, 2 January 2—Walk Around The Campus 1
After lunch with Huasheng and Li Li, I took a walk around the campus of Xiamen University and got a few more pictures. It is truly a beautiful place. Some say is is among the top three campuses for beauty in China. It may also be the richest university in China, due largely to contributions from alumni who made their fortunes abroad and are now returning something to their alma mater.
A view from the front of the hotel. If you go to the end of this street and climb some more, you will be near where Dr. Bill Brown and his family live.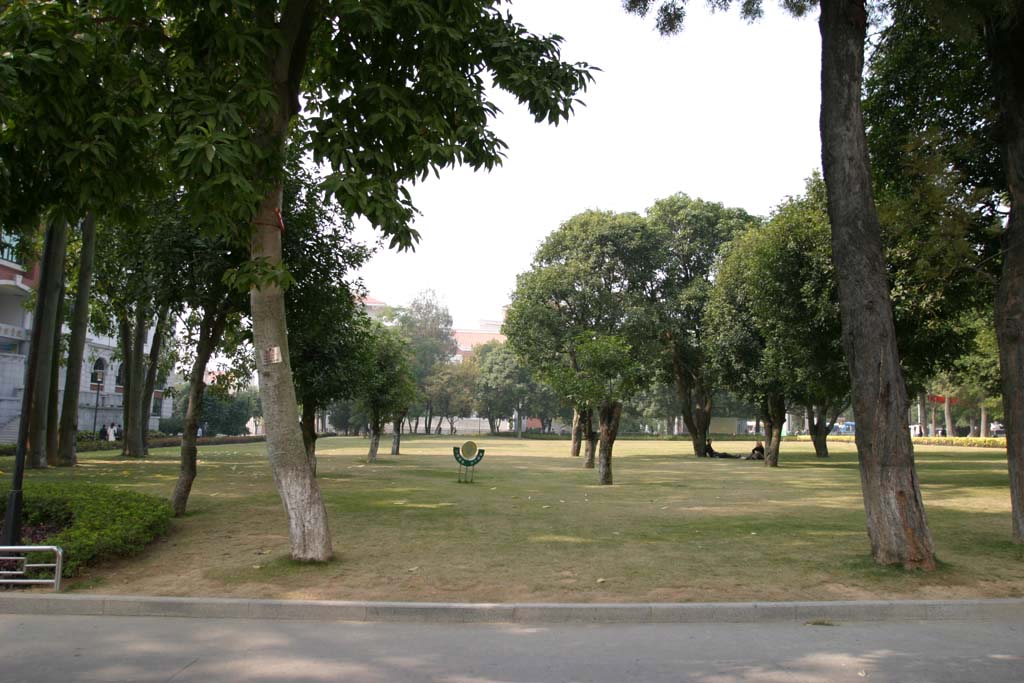 A little park directly opposite the hotel.
My hotel. I was on the top floor.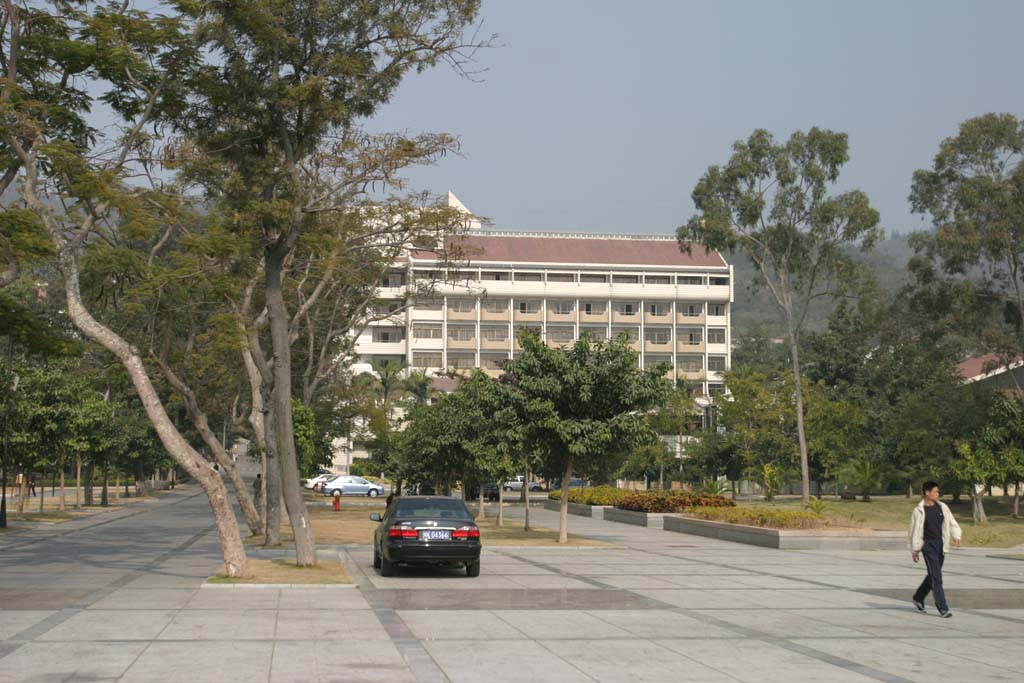 My hotel from the square.
The square where the New Year's Eve concert had been held.
Adjacent to the square.
This is the small lake in front of the square. It is a favorite place to study by day and to take your girlfriend by night.
Nice view, eh?
The mountain behind the flag is where we climbed on New Year's Day.
Ahead to Walk Around The Campus 2
Back to Xiamen Dec 03–Jan 04