Sunday, 4 January 2004, The Great Adventure With Miss Chen's Class 2—Climbing
We approached the top of the neighborhood and began to see the Botanical Garden ahead.
Among the last of the winding streets.
A look back at Old Xiamen through the gates of a modern villa.
Sometimes we even got tired of walking forward and decided to walk backward.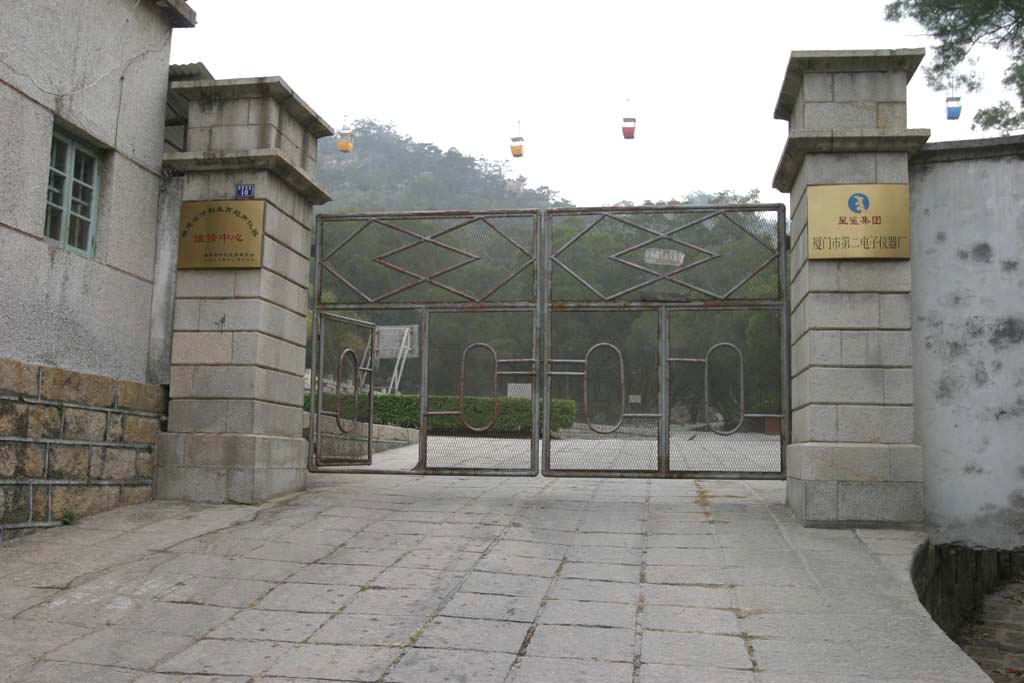 The back entrance to the Botanical Garden. The cable cars pointed in the general direction that we were to walk (to the left).
Going up the rough trail.
But we were all happy about it!
Another view of the trail.
And another view...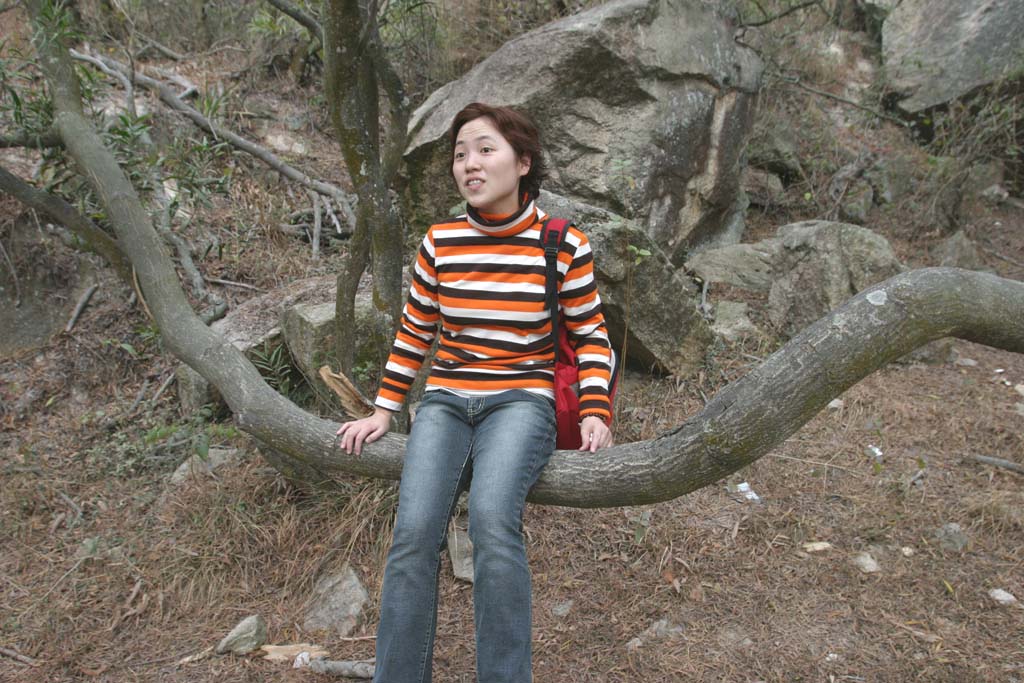 Jinjin taking a short rest.
Ahead to First Encounter With The Students
Back to Xiamen Dec 03–Jan 04