Thursday, 1 January 2004, Park 5—Don't Forget To Exercise On The Way Out
As we were leaving the park, we chanced upon a little corner with plants and exercise equipment.
Here are some hedges sculpted into the shape of animals.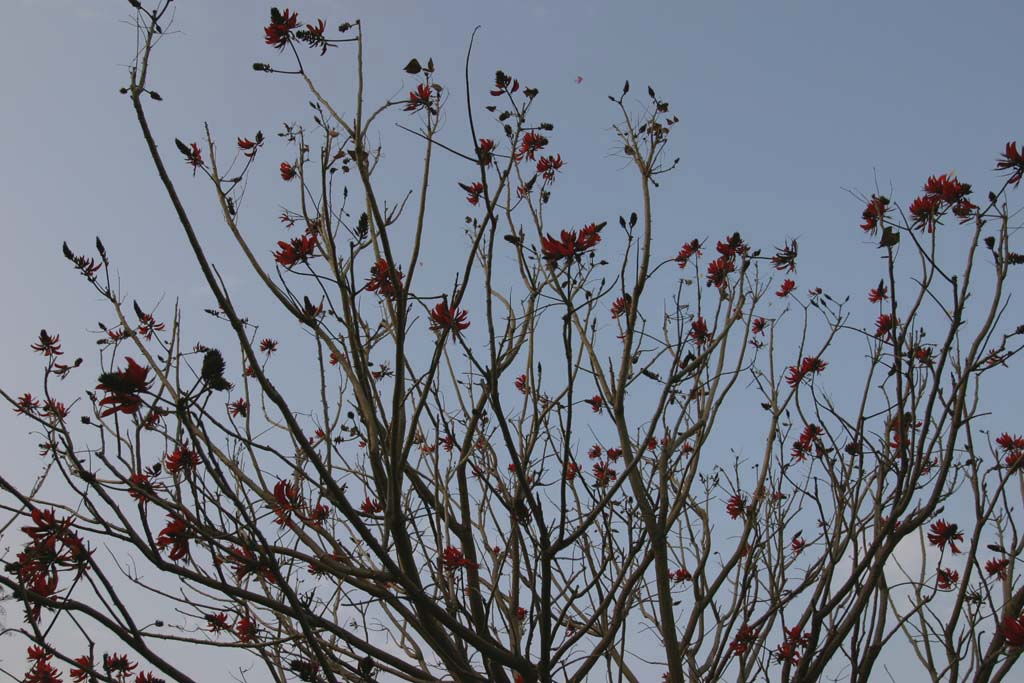 They told me these were special blossoms for Xiamen.
Jinjin enjoying the smell of the blossoms.
There was also some exercise equipment in the corner. Here Jinjin is trying out her log-rolling abilities.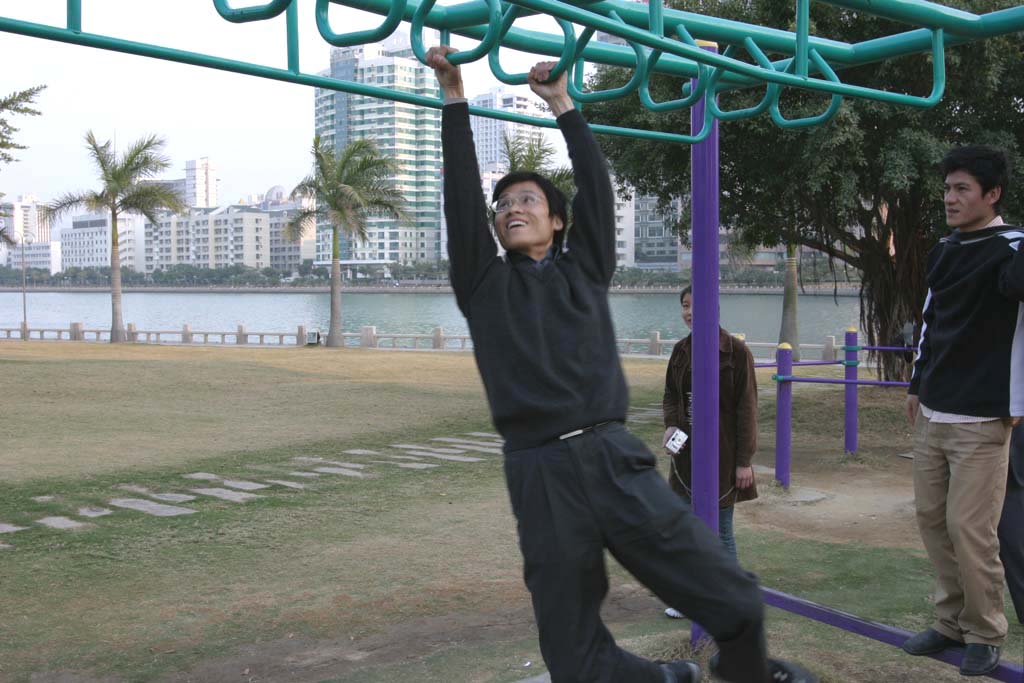 Johnnie showed us his strong arms.
Here we are walking to a place where we could cross the road into another section of the park.