Photos 121–130
Photos on the farm in Michigan.
Kenny and Madeline on Queen. The road was still gravel at this time.
Madeline and a little Holstein calf that Grandpa was apparently trying to wean.
Grandma and Grandpa Rahn, plus Madeline and Kenny, at the summer house on Barron Lake, just outside of Niles, Michigan. The lake is to the right, with a little road to the left.
Madeline watches in admiration as Kenny spins the inner tube and make it stay vertical. Note the reflection of the setting sun on both inner tubes. Just to Madeline's right you can see one of the three "resorts" around Barron Lake, a building with an informal restaurant and a beach outside (to its right). Uncle Mel (Dad's brother), who was a fine swimmer in his day, used to swim over to this resort to go for a swim there with his friends.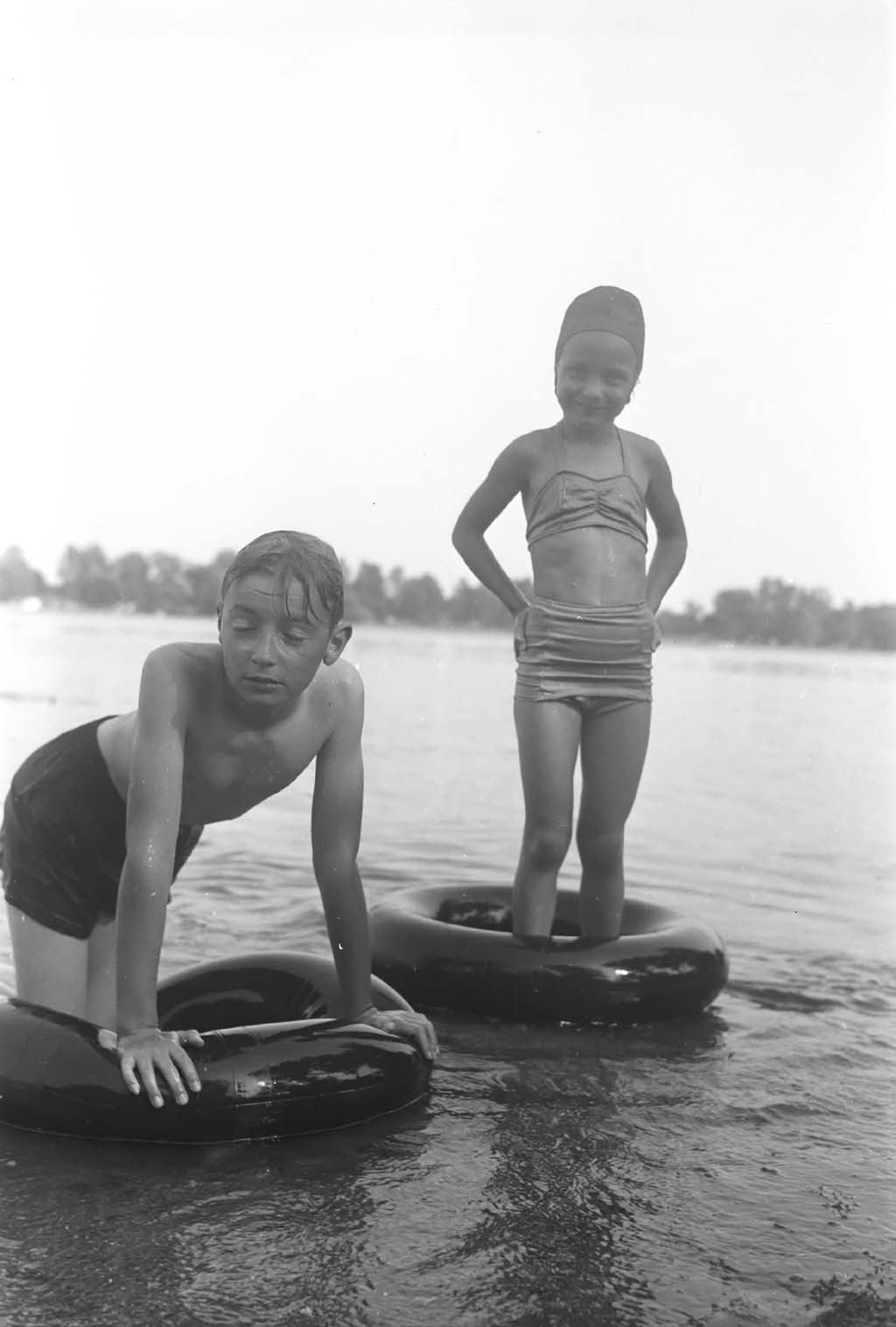 The sum is almost set, but Kenny and Madeline play on.
I think this picture is another from Rutherford.