Photos 141–150
More photos from ca. 1949.
Madeline in some little park.
Kenny.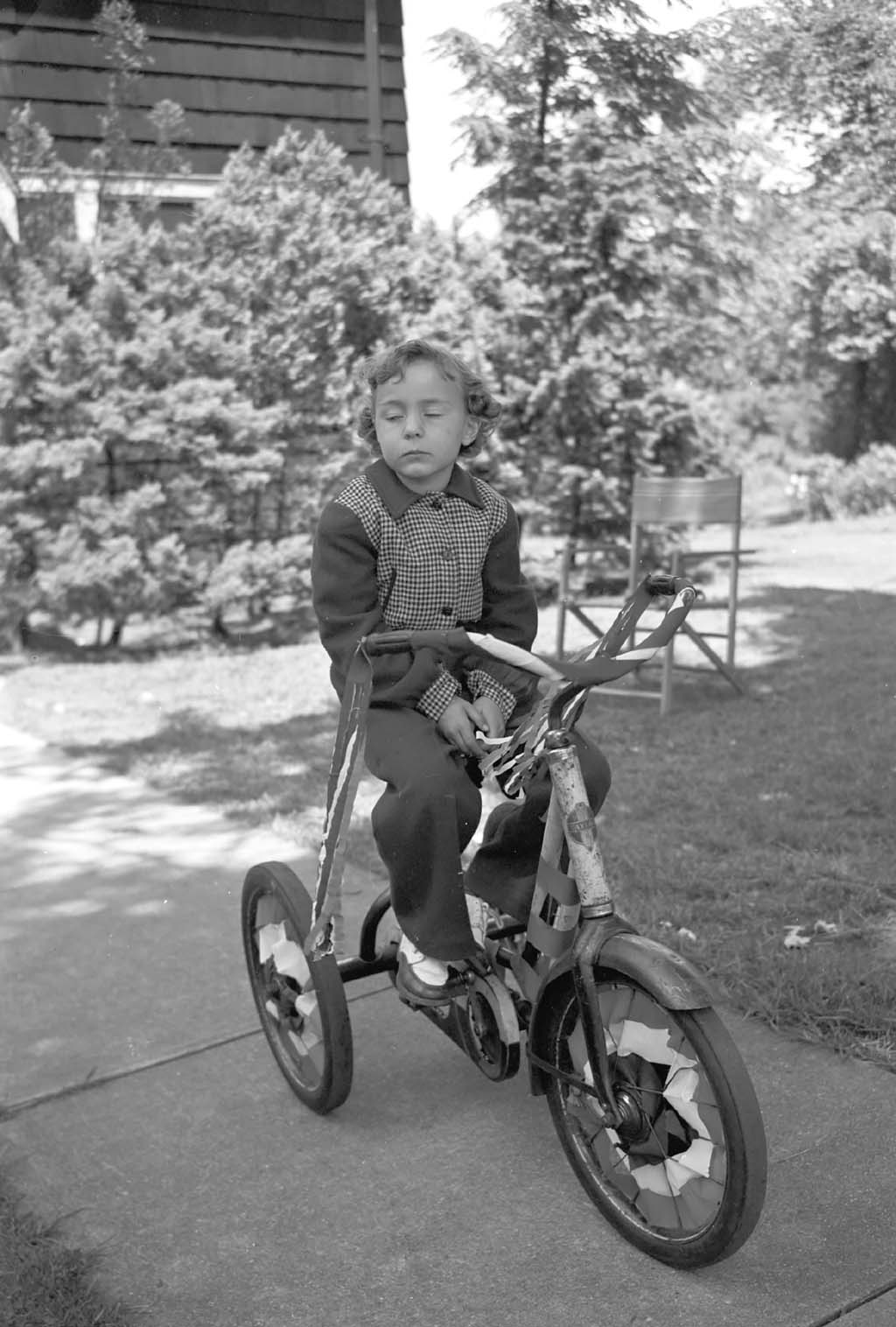 Madeline in front of the house at 404 Carmita Avenue, Rutherford.
A view along Carmita Avenue, looking south.
What a fancy bike! I think it was for the Fourth of July celebration.
Milton Hood, with Kenny and his bike in the background. Milton and his wife Barbara lived on the third floor of the house where we lived on the first floor. Milton had just returned from World War II. I remember him showing me knives, etc., that he had taken from the body of at least one German he had killed. He also had HO gauge trains that I liked.
Barbara Hood.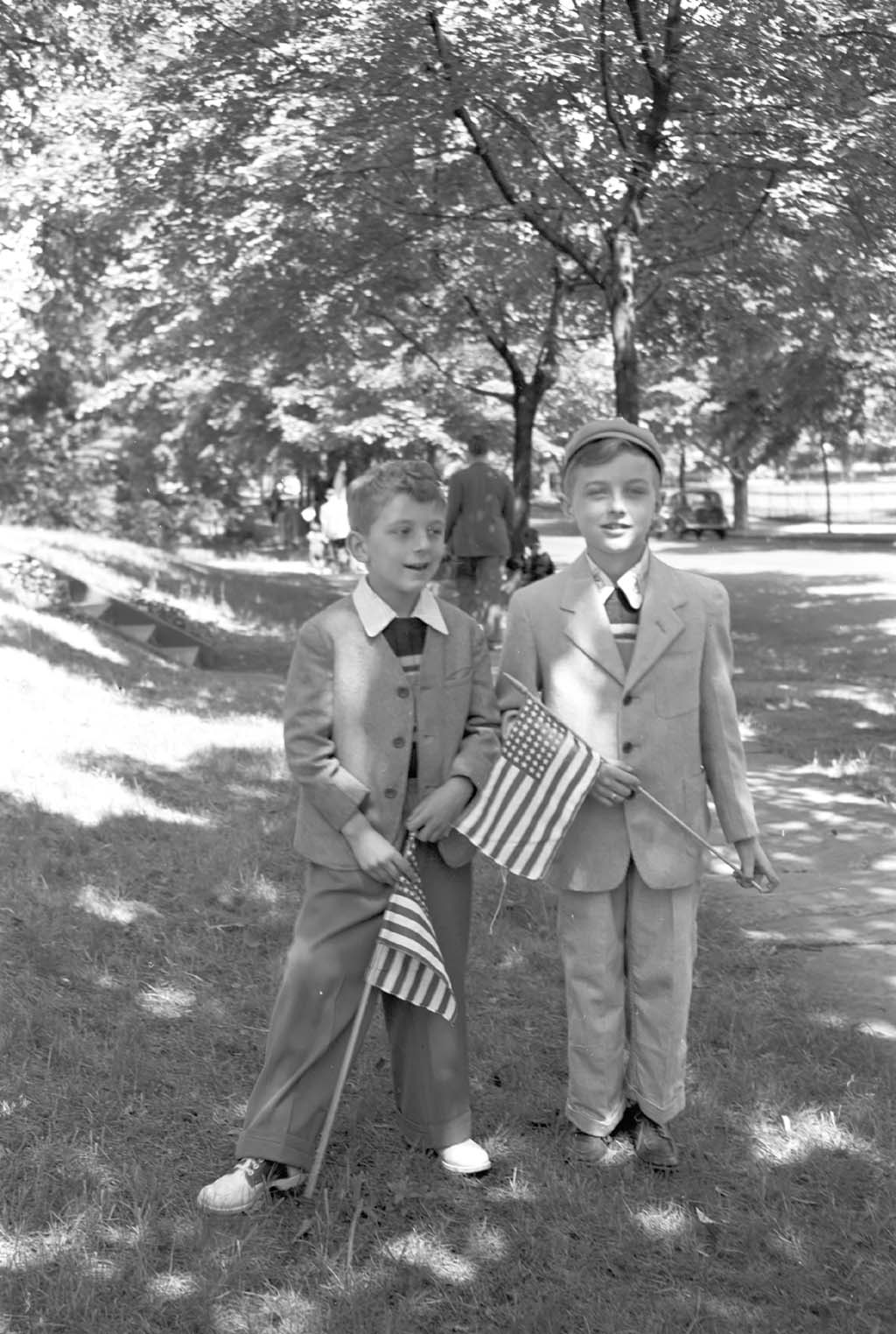 I have no idea who these boys were or where this photo was taken. Their style of dress almost makes them look like little shrunken men.