Photos 1141–1150
Mostly Michigan, ca. 1943.
The living room of Grandpa Rahn's house at 1314 Broadway, Niles, Michigan.
Kenny trying to push Grandpa Rahn over the wall at Barron Lake. (But it's just a friendly push!)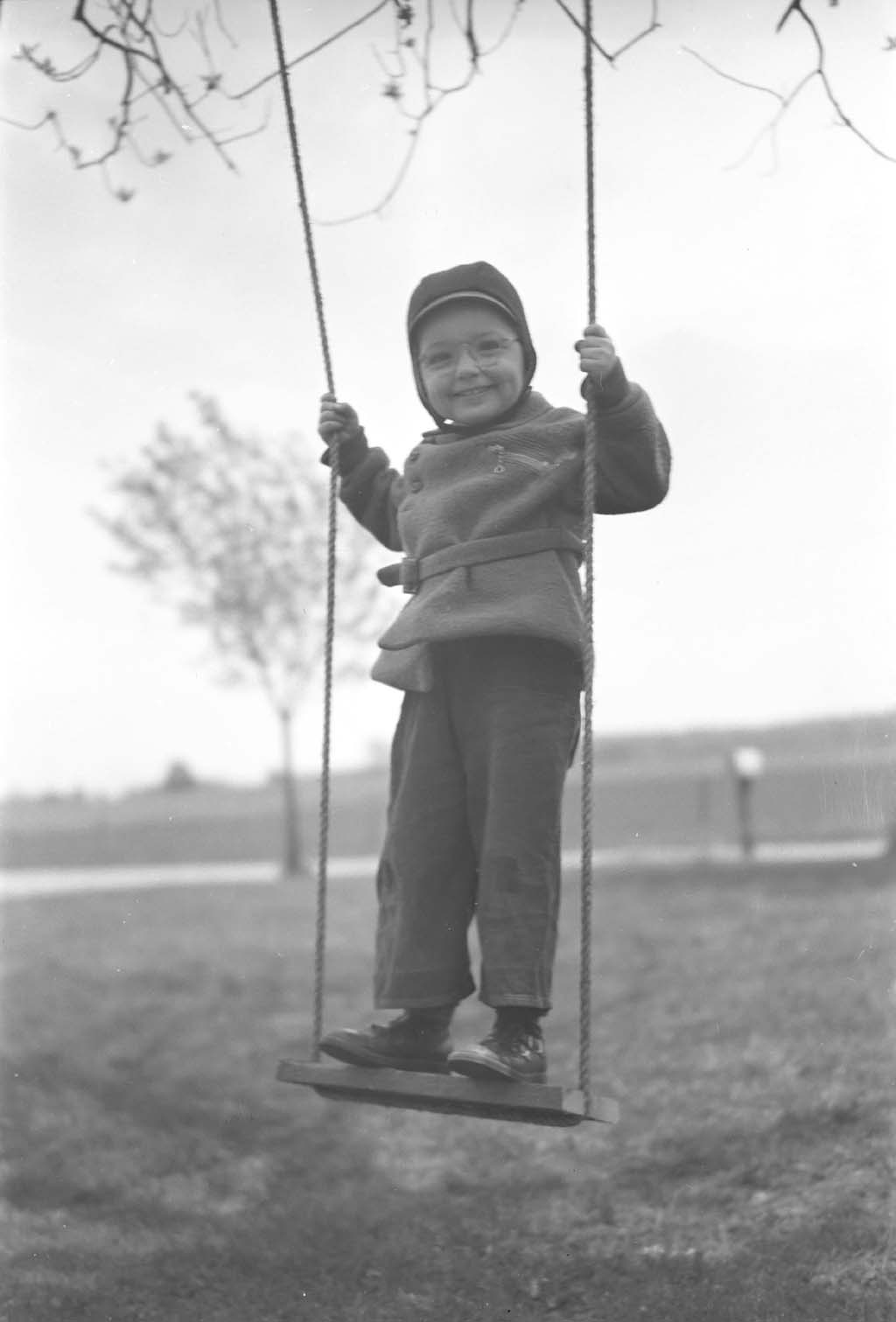 Swinging in the front yard at the farm.
Again at Barron Lake.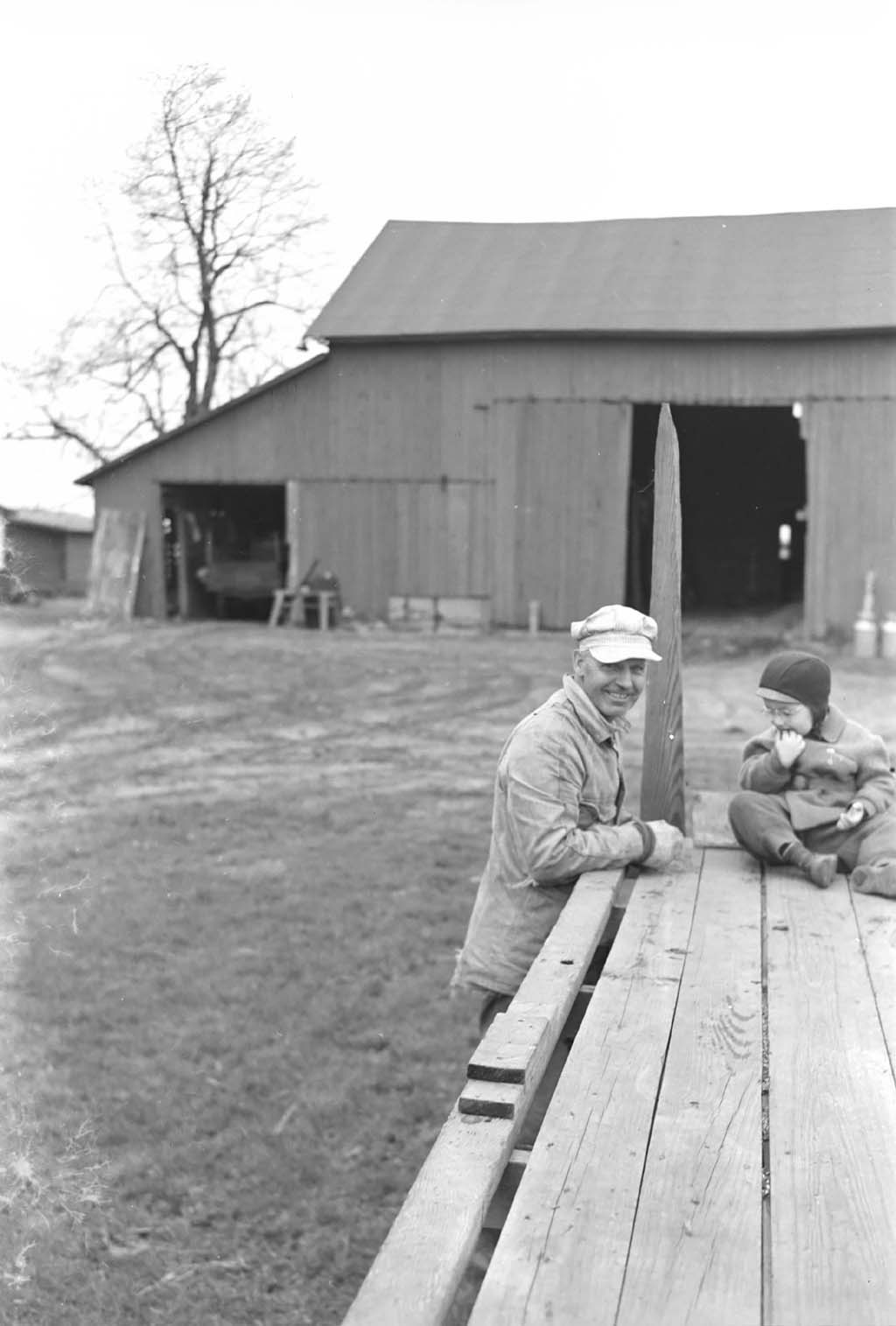 Grandpa Haslett and Kenny at the farm.
Kenny helping the hired man mow the lawn. Looks like springtime.
On the little ladder at the rear of the wagon.
Boys like mud.
I think this is one of the front-yard trees at the farm.