Photos 1201–1210
Maple Street again, ca. 1942-43.
Kenny and Mom in the back yard.
I have no clue who this girl was.
Kenny and his little red wagon (American Beauty).
Not too steady on the feet, it seems.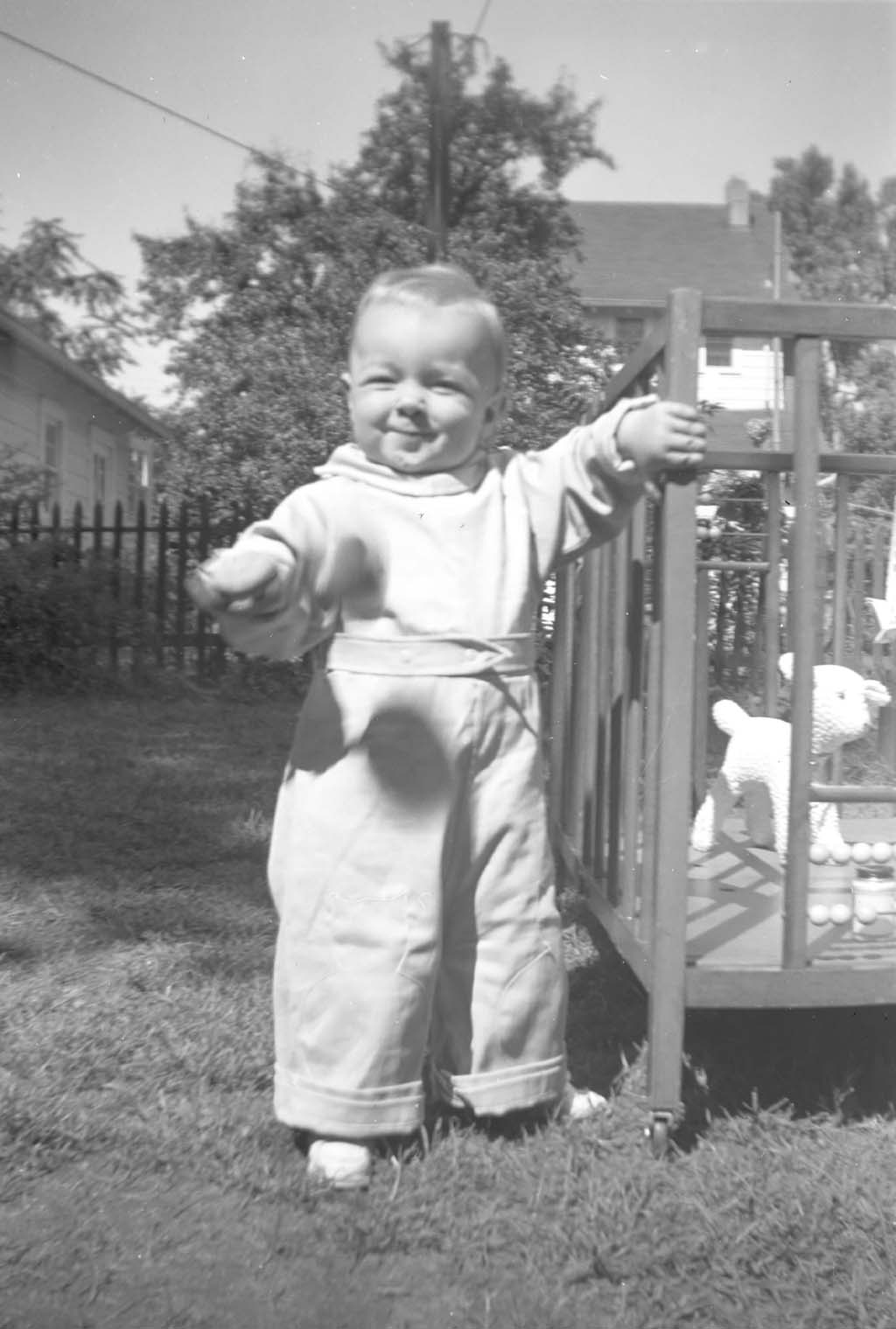 Kenny with his Lee Harvey Oswald smirk.
"I can stand up. Of course I can!"
"But I still prefer to crawl."