Photos 1251–1260
The farm and Rutherford, ca. 1942.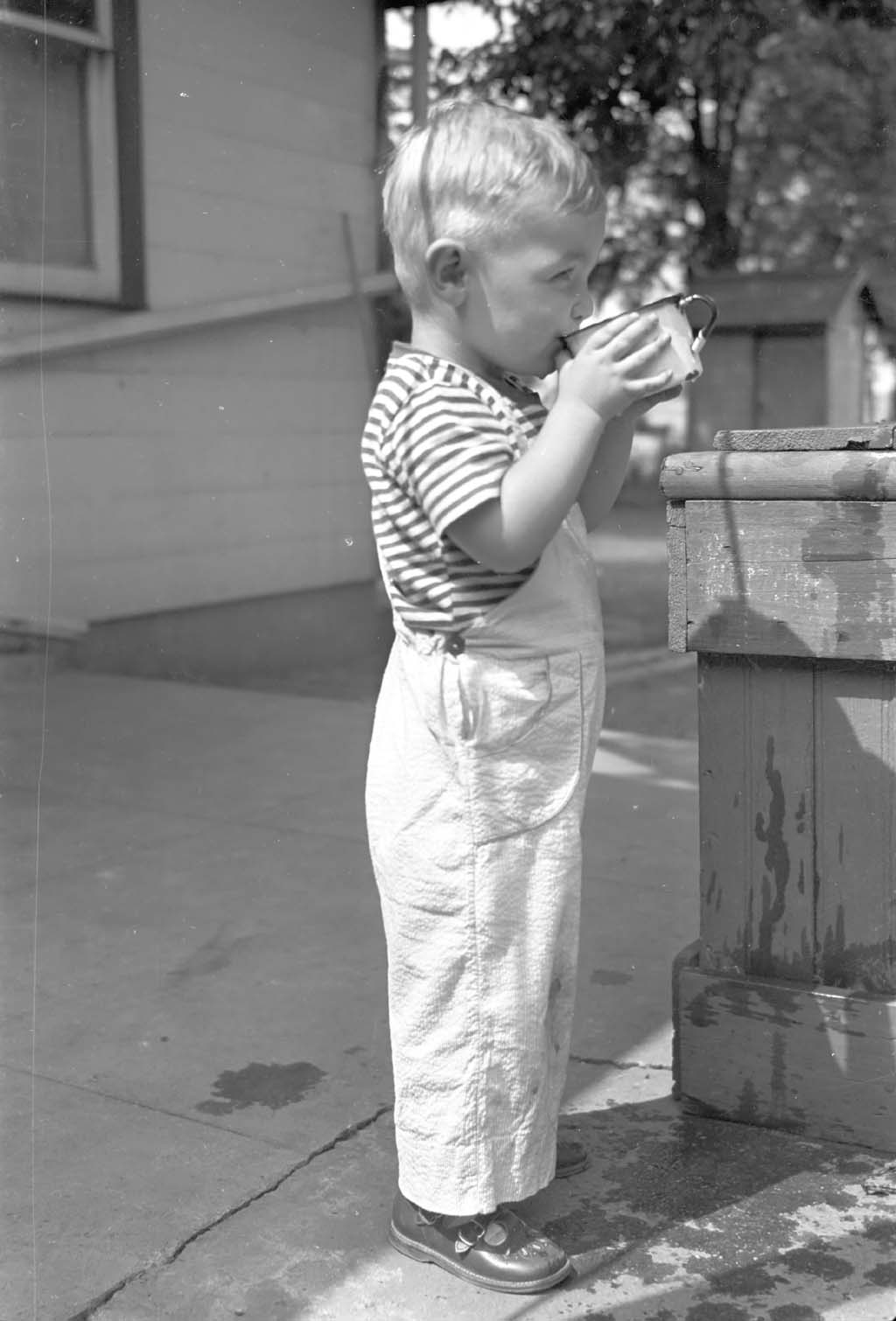 Another of my all-time favorite photos. Note the drop of water hanging from Kenny's chin.
The building in the background is the outhouse.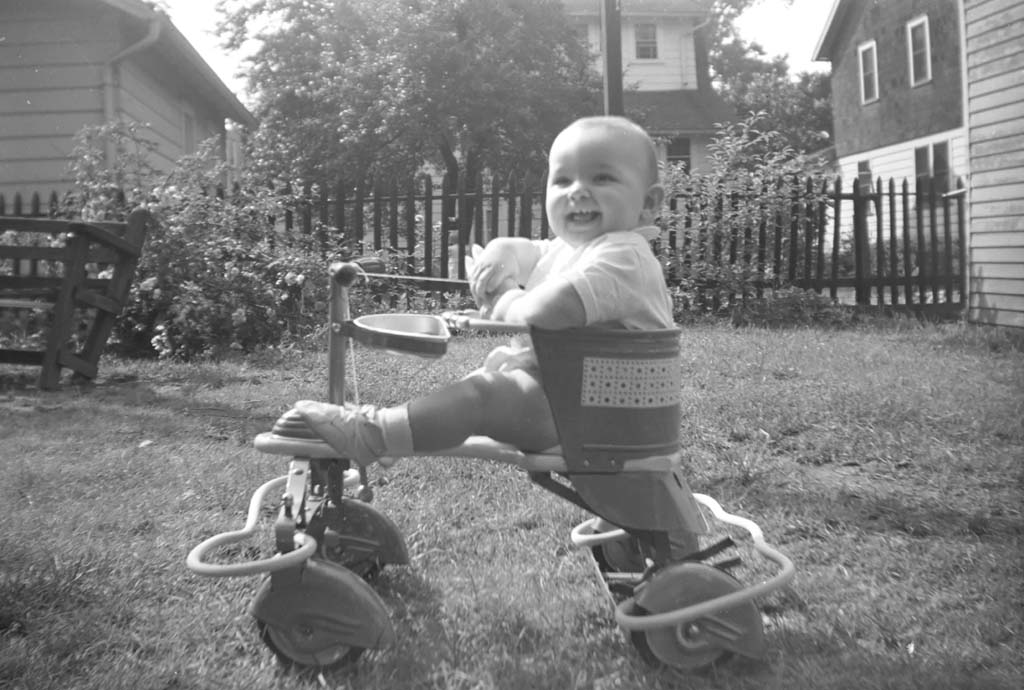 Kenny in the back yard of Maple Street, Rutherford.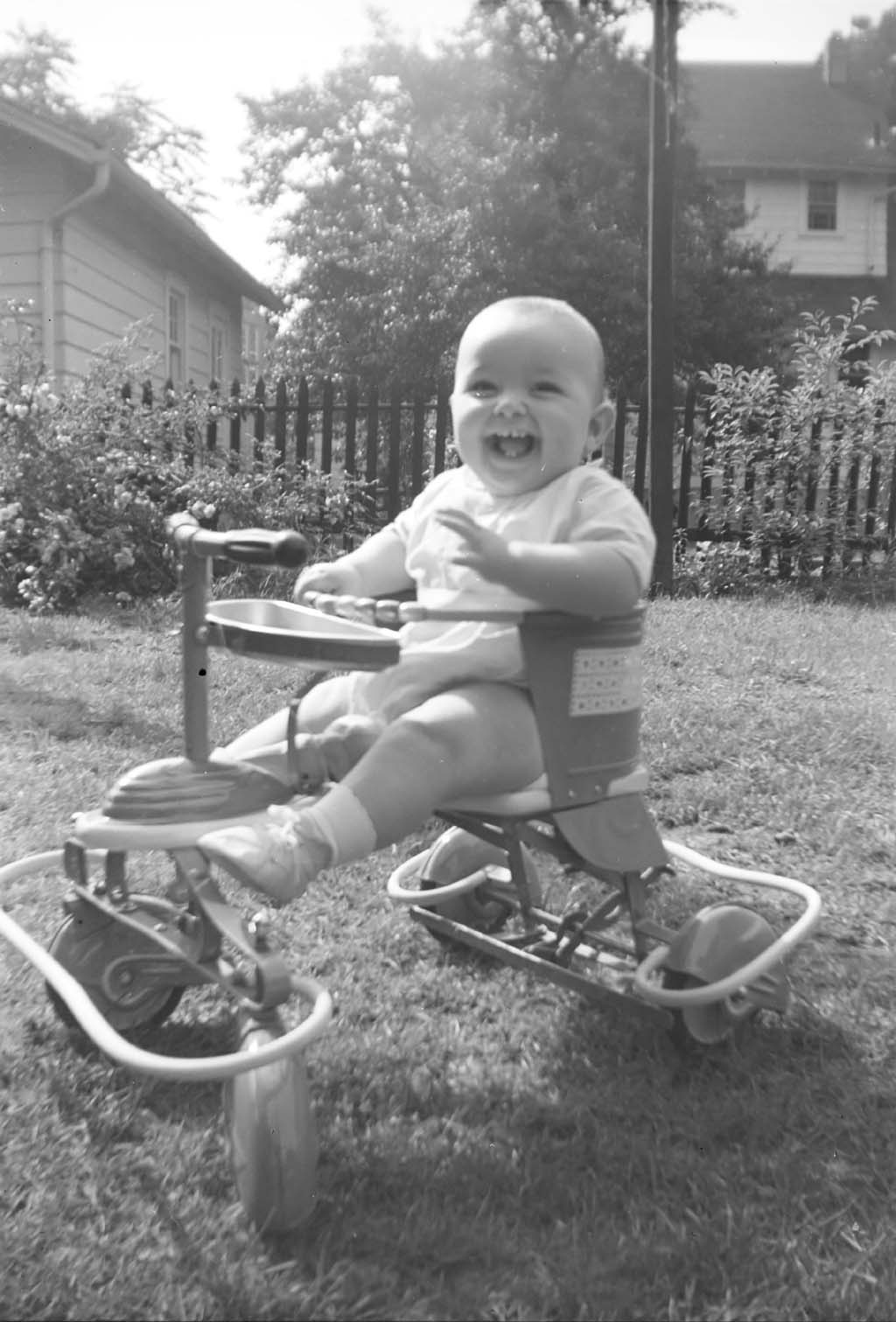 A younger Kenny sitting on the floor. (Yes, voyeurs, he is wearing a diaper!)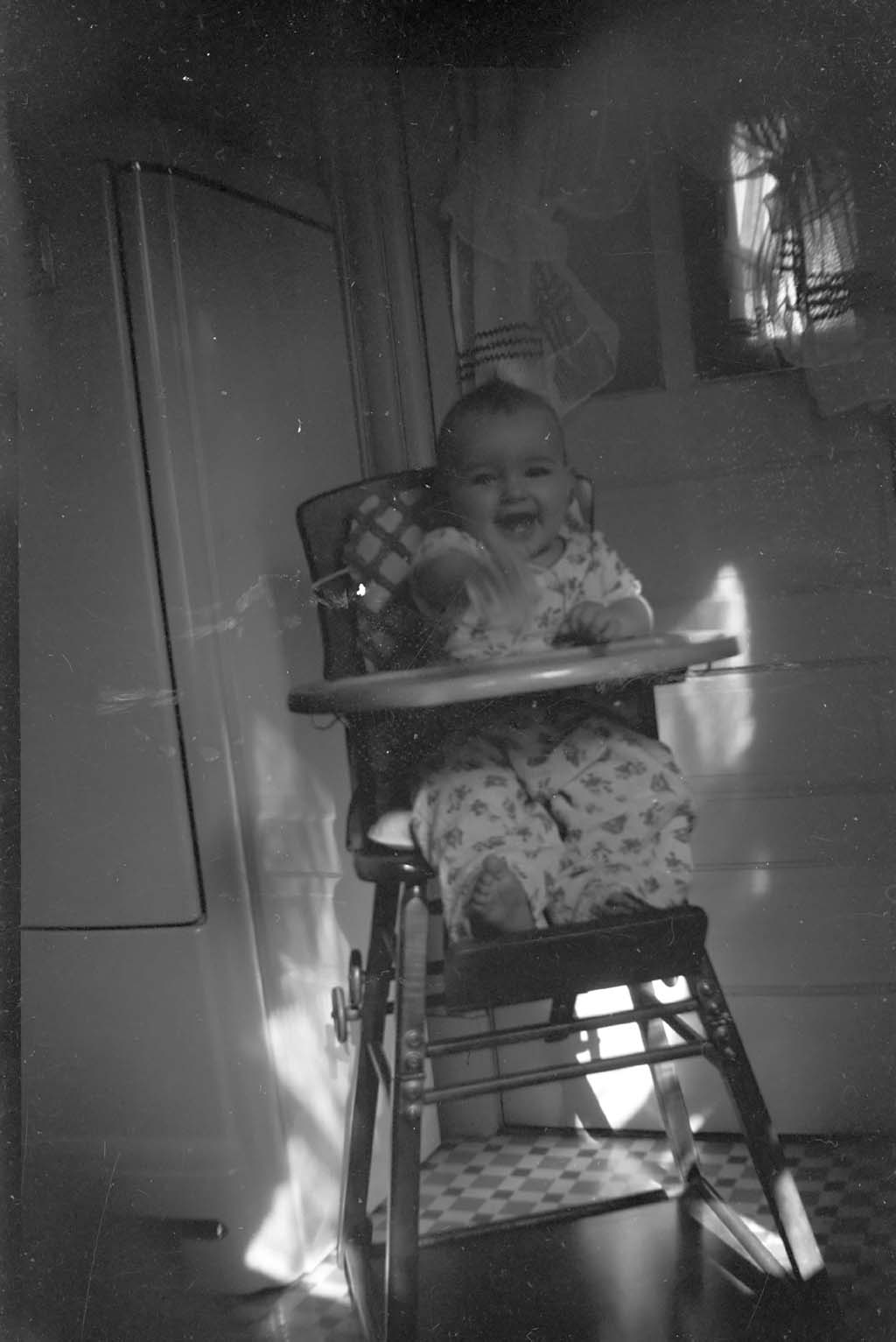 In the high chair.
Ready to jump out of the high chair.