Photos 1341–1350
Mostly from New Jersey.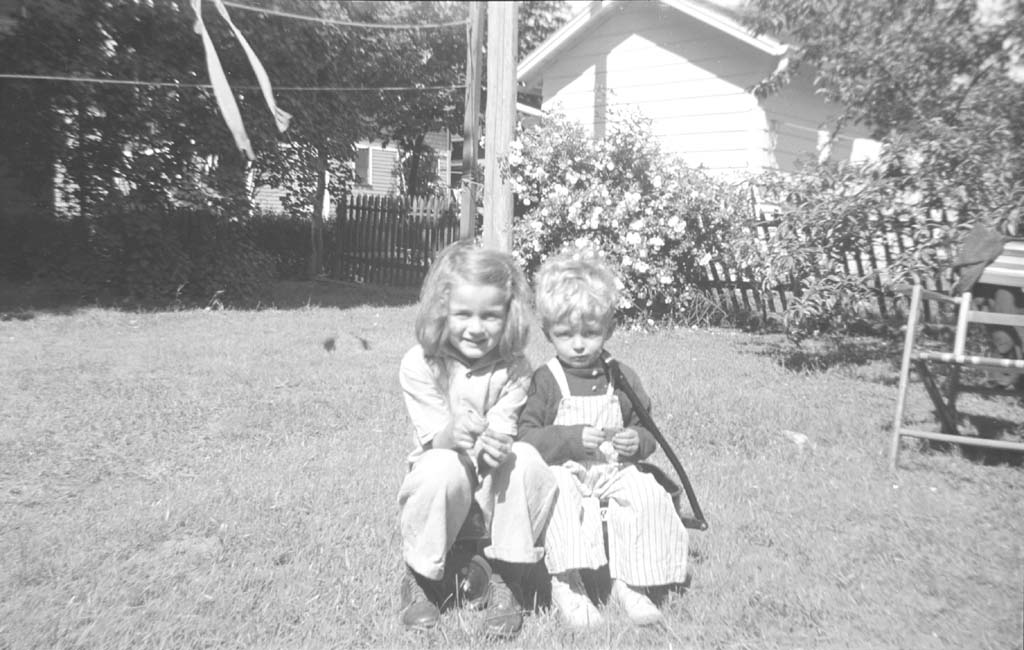 No idea who these children were. Probably from the neighborhood.
Some friends' house.
No idea who these friends were.
The living room of the unknown friends.
A modern kitchen of the 1940s.
Our house at 60 Maple Street, Rutherford, New Jersey.
Bad and Everett Ford, probably at High Point, New Jersey.
Bea Ford and Mom.
Dad and the Fords.
Five cousins and Grandma Royer at the farm, ca. 1954.