Photos 251–260
More photos of the big snow in Rutherford, New Jersey.
Madeline is happy, but Kenny is tired from all the shoveling. It looks like an ice storm as well.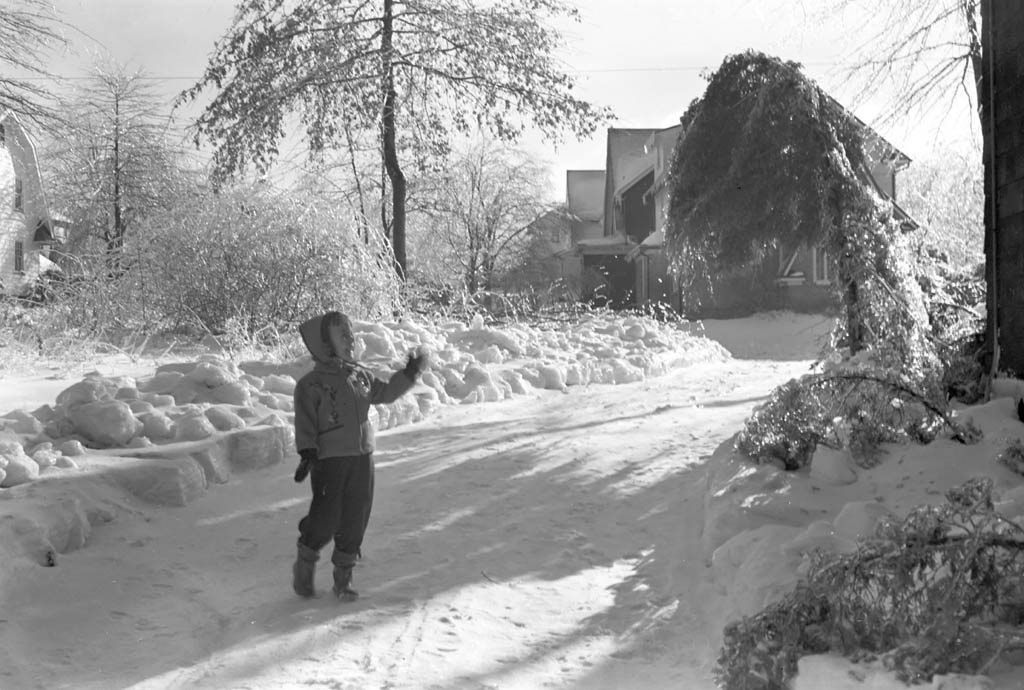 Madeline is enjoying the ice over everything.
Kenny, it is not polite to throw snowballs at the camera-lady, especially if she is your mother!
The wonder of the Christmas tree and all the presents.
Look at all that snow and ice!
This is hard work!
Mom and Madeline at the side of the house.
Poor Madeline! Looks like somebody fell down on the ice.
Our house at 404 Carmita Avenue, Rutherford.