Photos 371–380
More pictures from the family outing to Lake Michigan...
Engineering projects for Kenny and Madeline, with a little help from Uncle Hubert.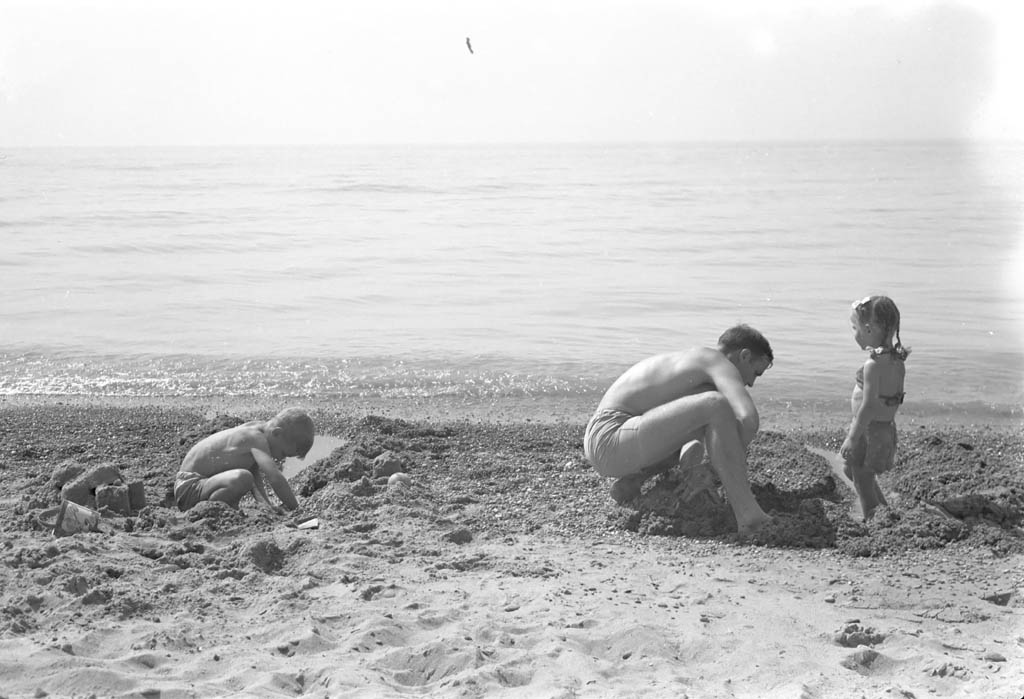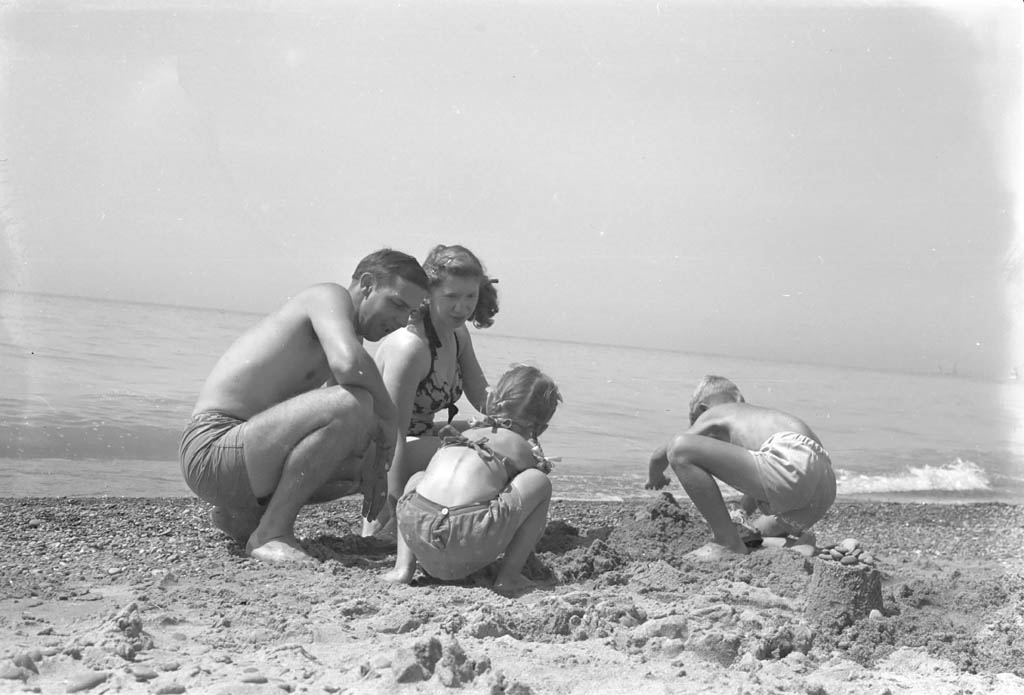 Aunt Eleanor joins the engineering project.
A place to wash the sand off our feet.
Grammie sitting at the picnic table. Uncle Hubert's car is in the foreground, with Kenny looking into it.
The front porch at the farmhouse. I think that is Grammie sitting on top, but I can't tell for sure. The room upstairs was Uncle Donald's, and it was where Kenny slept later.
Back at Lake Michigan, Aunt Eleanor is taking a knot out of her hair.
Madeline in front of the farmhouse.