Photos 381–390
Lake Michigan, Barron Lake, and the farm.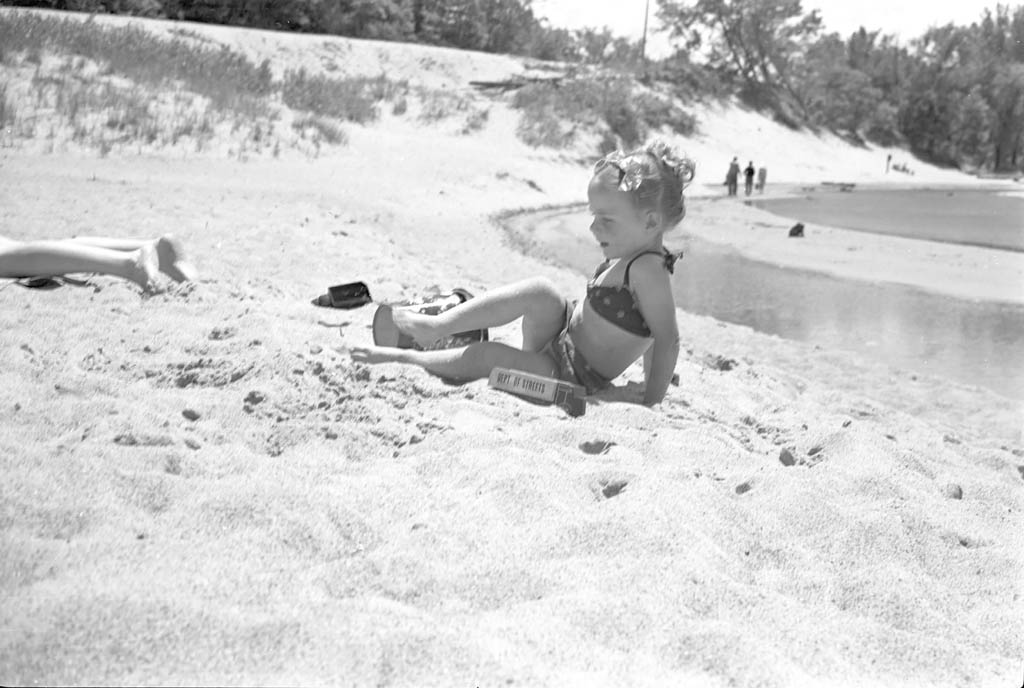 Madeline relaxing by Lake Michigan with a toy truck that says "Dept. of Streets."
Madeline in an inner tube on Barron Lake.
Back at Lake Michigan with Madeline.
Grammie is attending to Madeline while Grandpa Haslett lies down and reads that paper.
Family photo ca. 1948. Grammie is holding Steve Haslett, Uncle Hubert and Aunt Eleanor's first child.
Mom enjoying some sun at Lake Michigan.
Kenny and a kitten at the farm.
Grandma Royer with Kenny and Madeline.