Photos 451–460
New Jersey and the farm.
From the timing, I think this picture must be from the house on Maple Street in Rutherford, New Jersey. I lived there from birth until age four, when we moved to Carmita Avenue in Rutherford.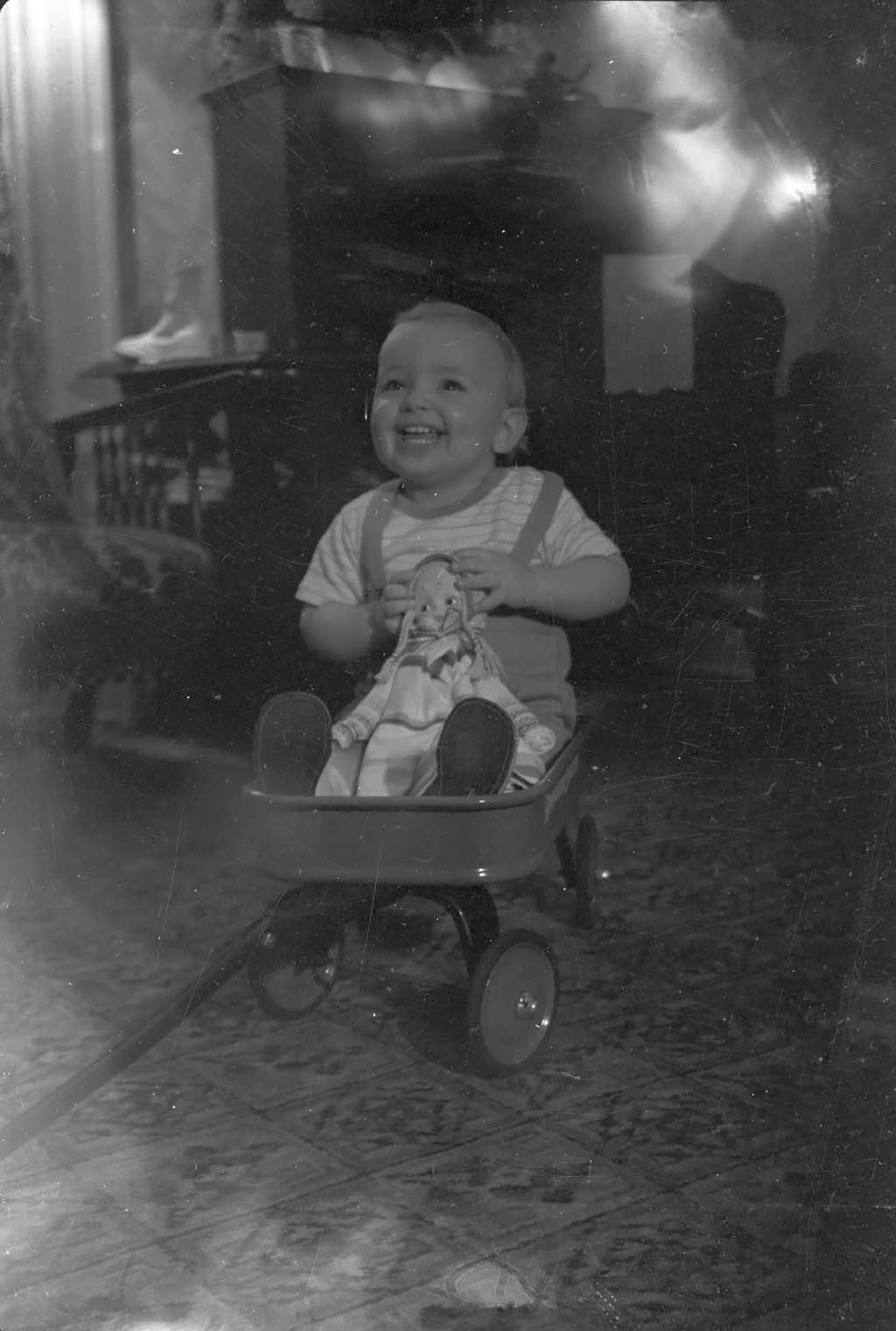 With Uncle Hubert in the Maple Street house. He was in the Navy then.
A big snow at the farm. This was before the house was remodeled. The new porch faced north (left).
Little Kenny and Dad at the farm.
The swimming pool.