Photos 631–640
Various places.
A train birthday cake from Kenny's eighth birthday. The middle car says "Kenneth Rahn R.R."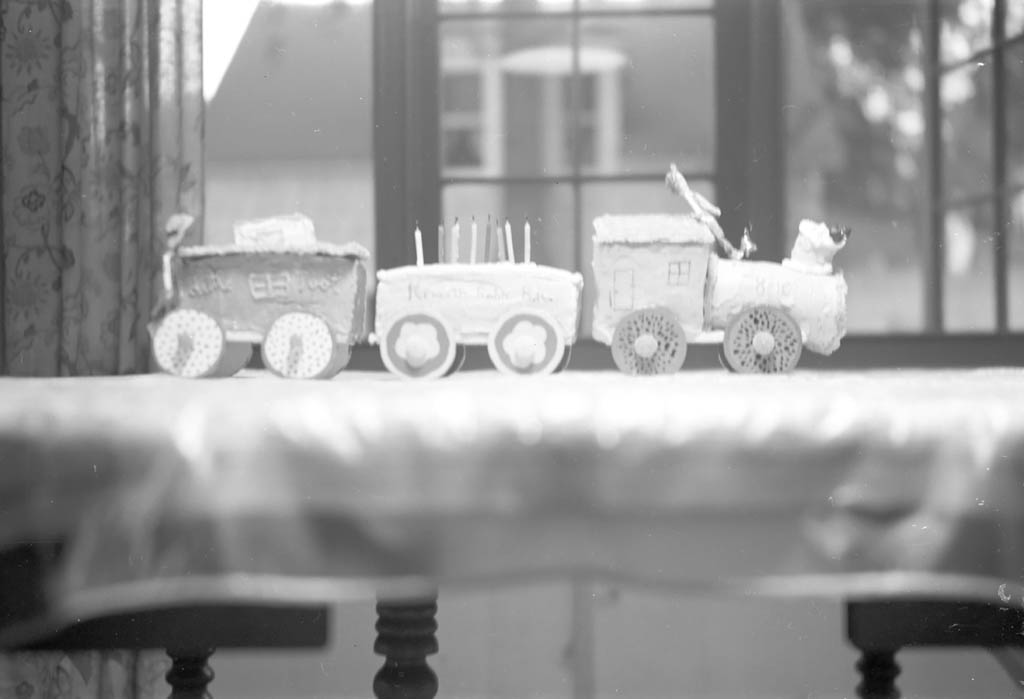 Kenny and Madeline in the rowboat.
This view shows the southern side of Barron Lake. We didn't know anybody over there. Madeline is getting ready to jump.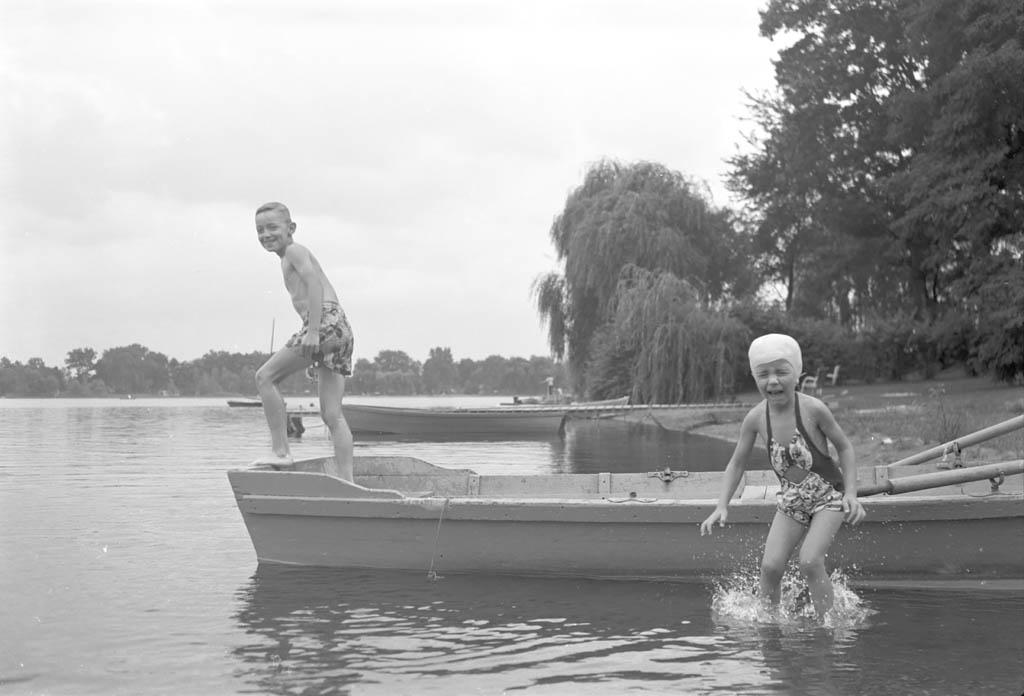 Madeline has just jumped, but doesn't seem too keen about the landing.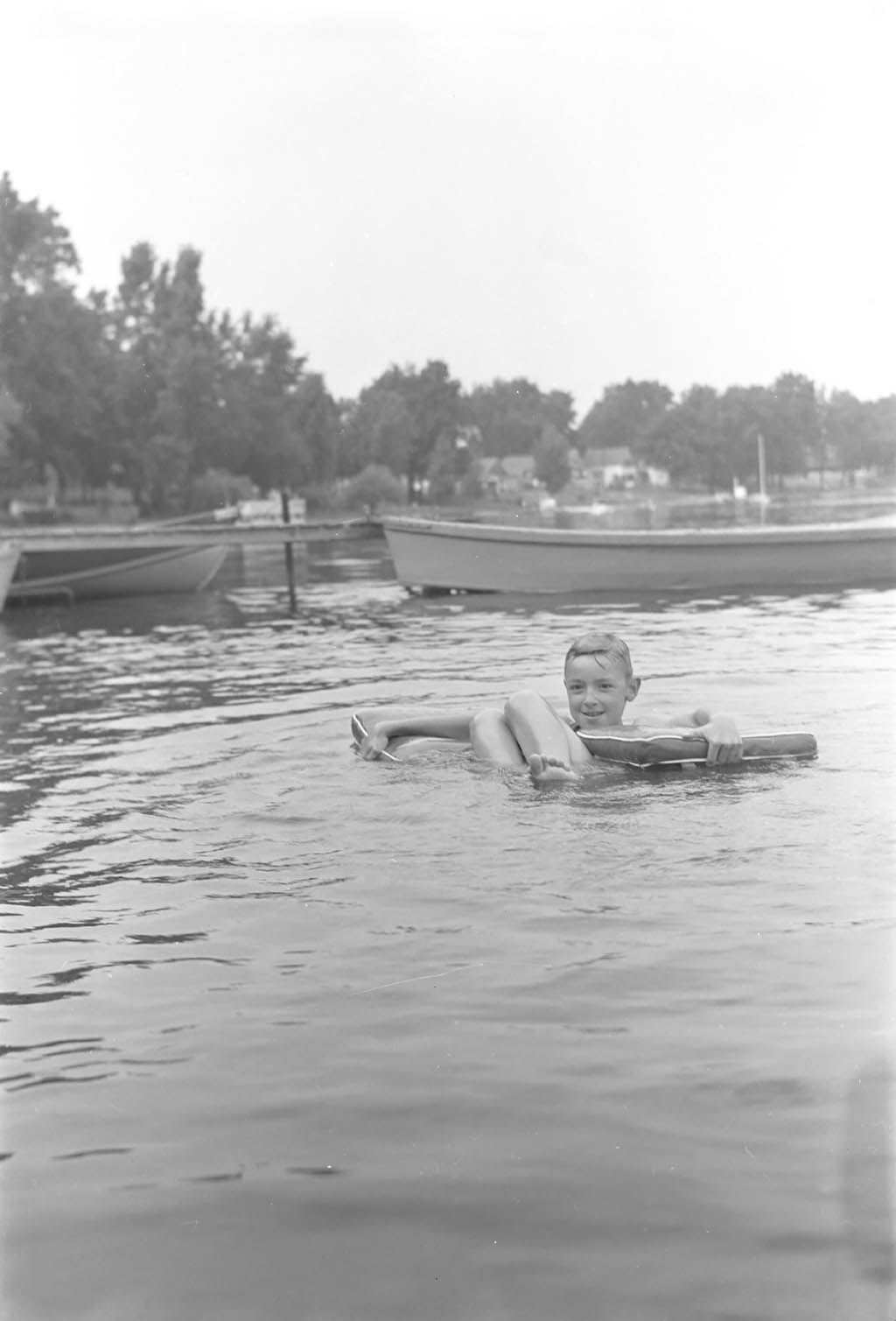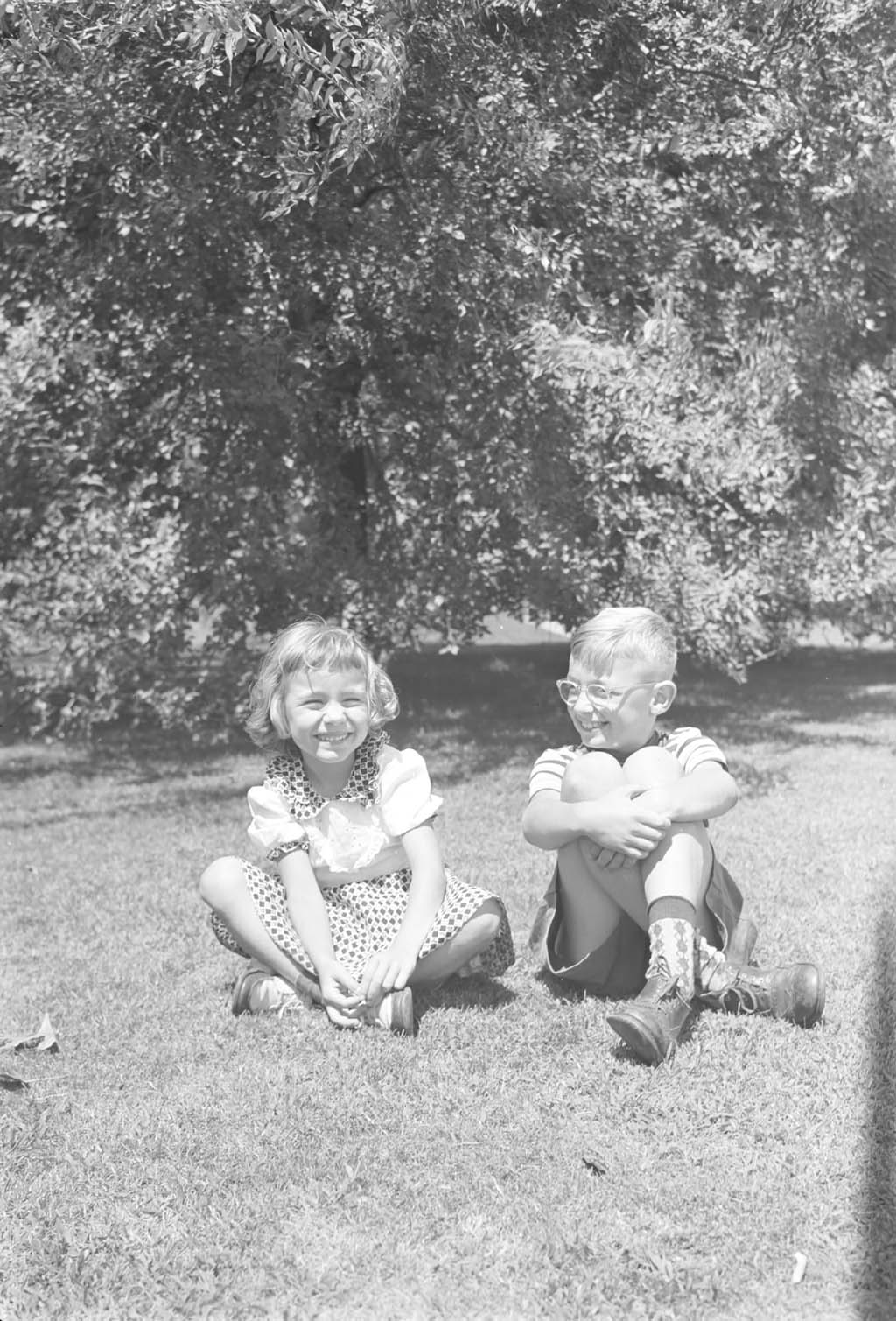 I don't remember where this one was taken.