Photos 781–790
Eight from New Jersey, two from Barron Lake, Michigan.
Christmas in Rutherford, New Jersey, ca. 1947.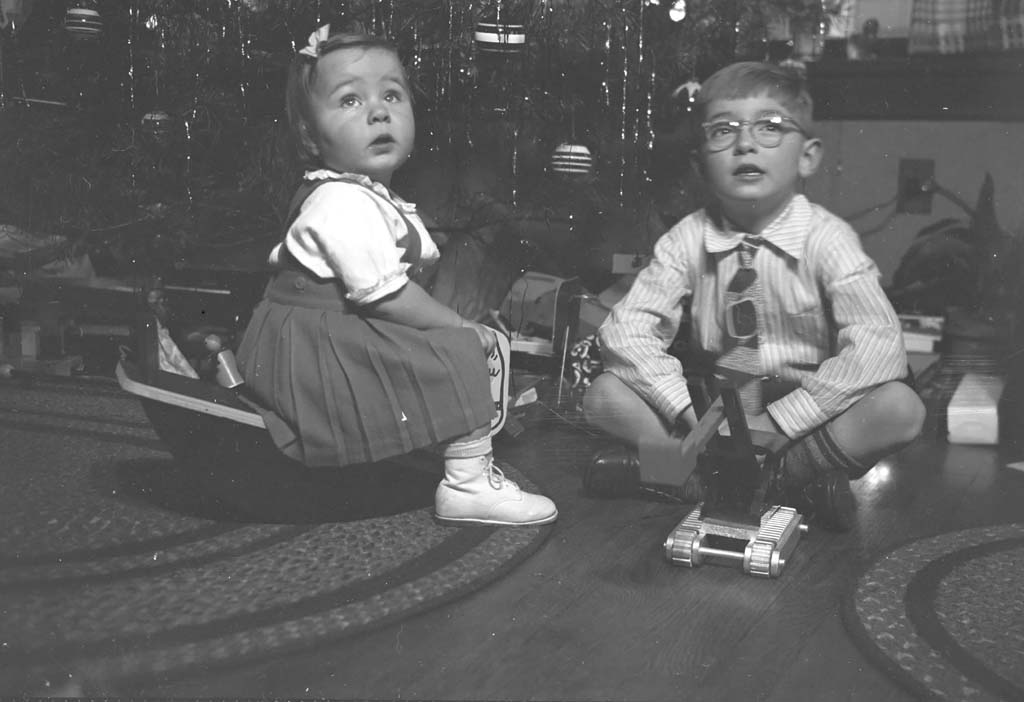 Note the military-style present in the foreground.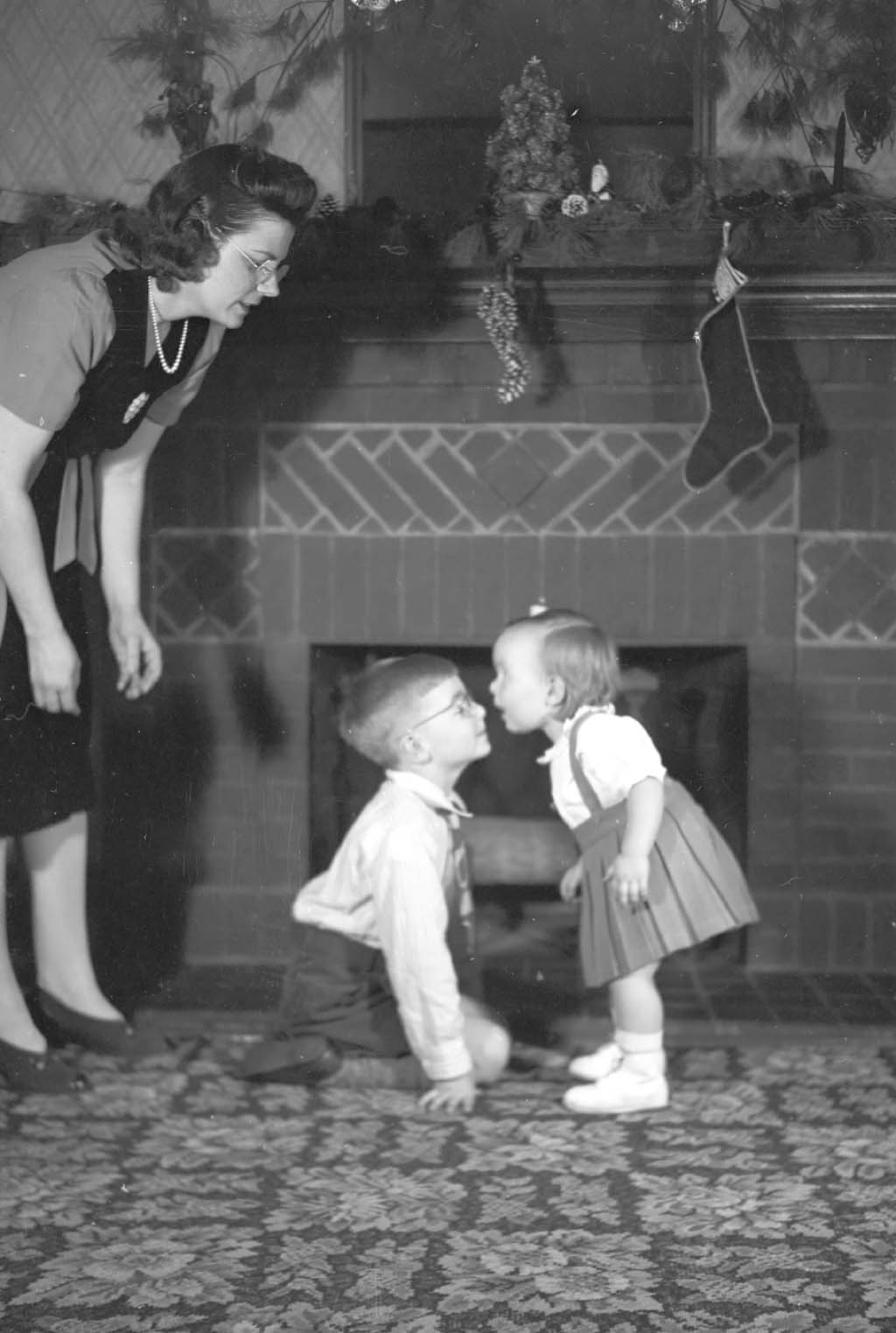 Madeline poised to give Kenny a peck on the nose.
A kiss for the doll, too.
On the chair and the horsie.
At Potawatomie Park, South Bend, Indiana, ca. 1948.
Madeline, Grammie Haslett, Uncle Donald, Mom, and Kenny in Potawatomie Park.