Photos 881–890
New Jersey and Michigan.
Uncle Hubert and Baby Madeline, ca. spring 1945.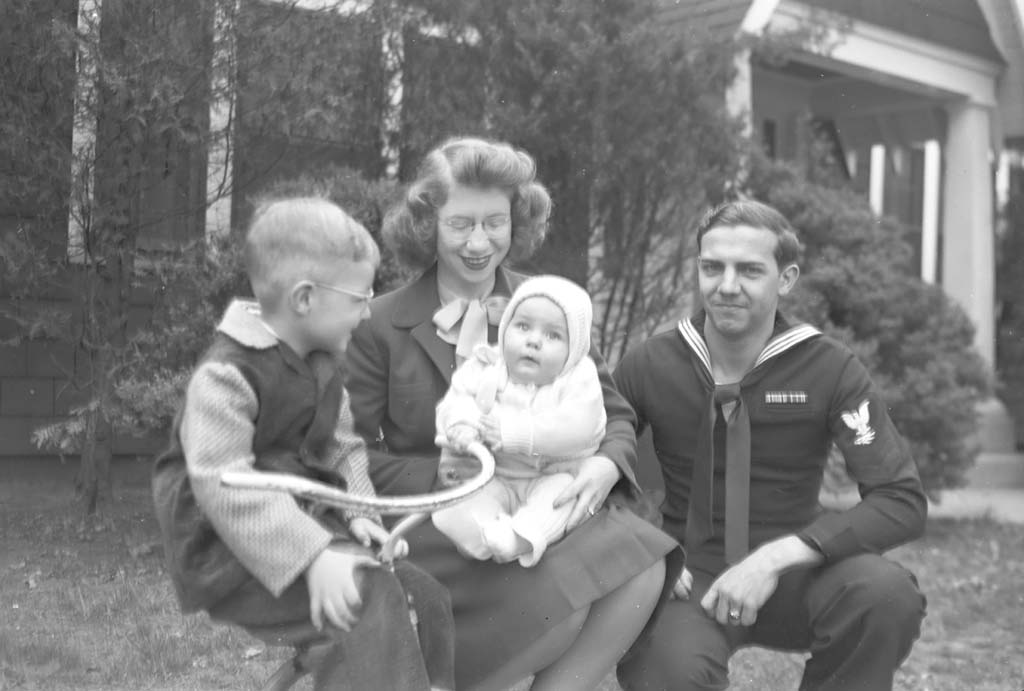 Aunt Eleanor and Uncle Hubert with Kenny and Madeline.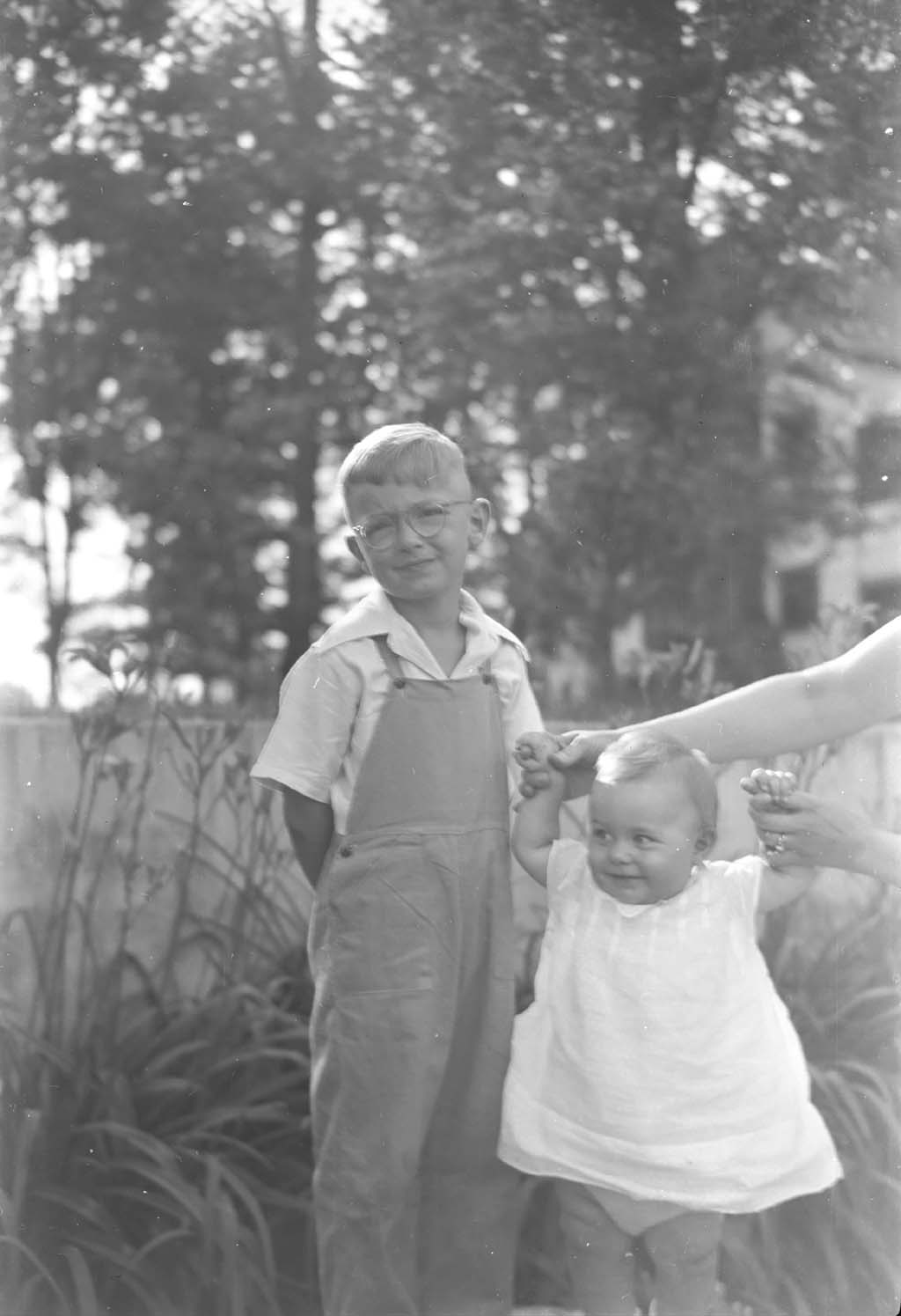 Kenny and Madeline at Barron Lake. Mom is holding Madeline.
Mom and Madeline
No idea where this picture was taken!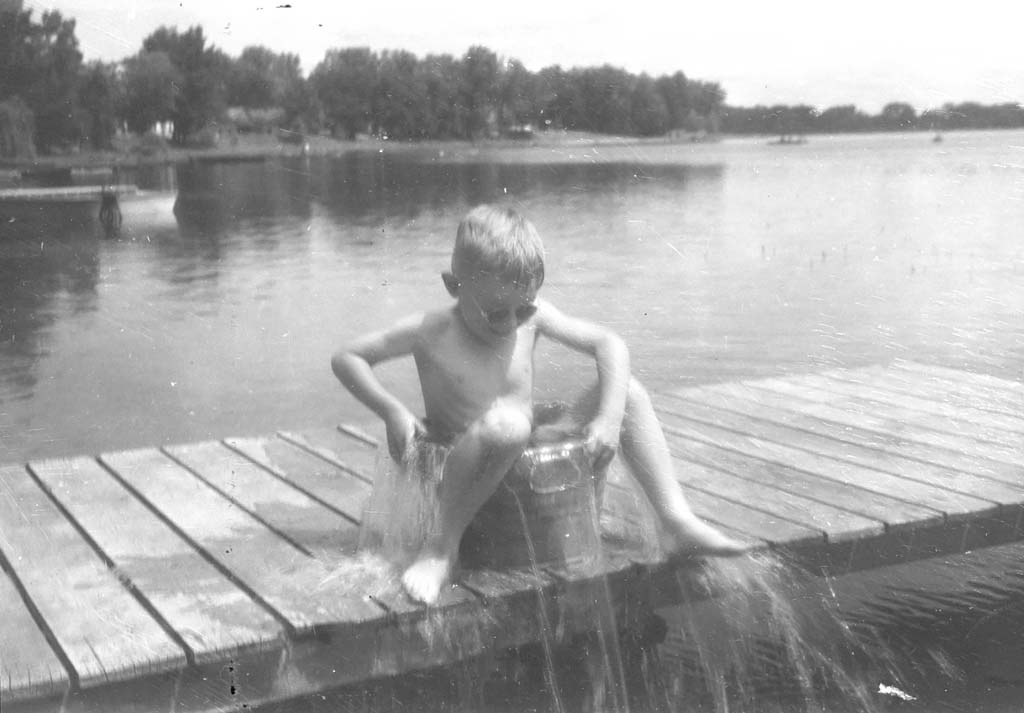 This is what happens when you sit down in a tub of water really fast!
Uncle Mel (Dad's brother), Aunt Betty (his wife), Grandpa and Grandma Rahn, with Mom, Madeline, and a funny-faced Kenny.
Kenny is imagining the day when he will be able to operate this big tractor all by himself.