Photos 961–970
Rutherford, New Jersey, first at Carmita Avenue, then at Maple Street.
Dad and Kenny sliding down Vreeland Avenue.
Little boy standing in big snow at 404 Carmita Avenue.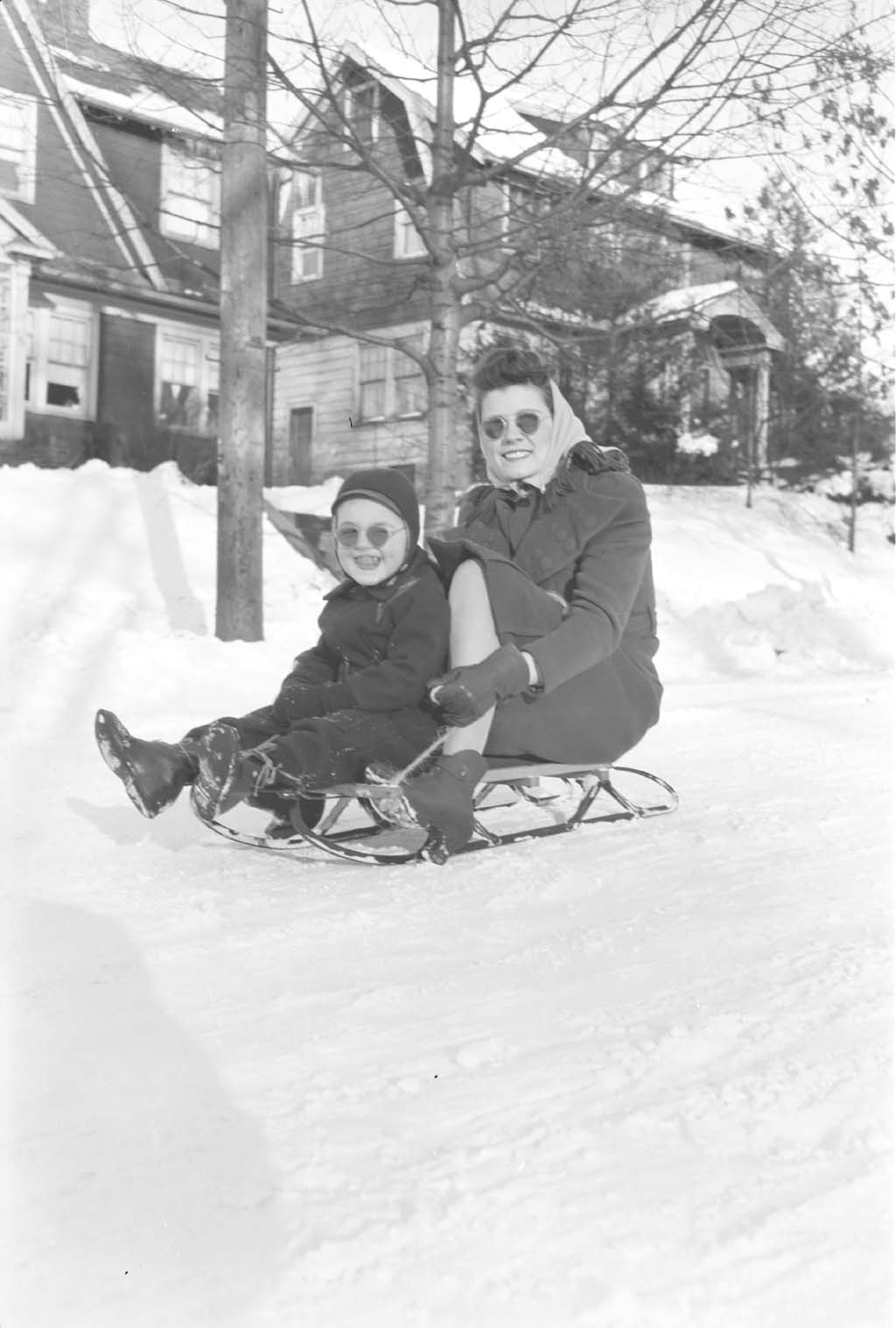 Kenny and Mom enjoying the sled.
In a park somewhere.
Action shot!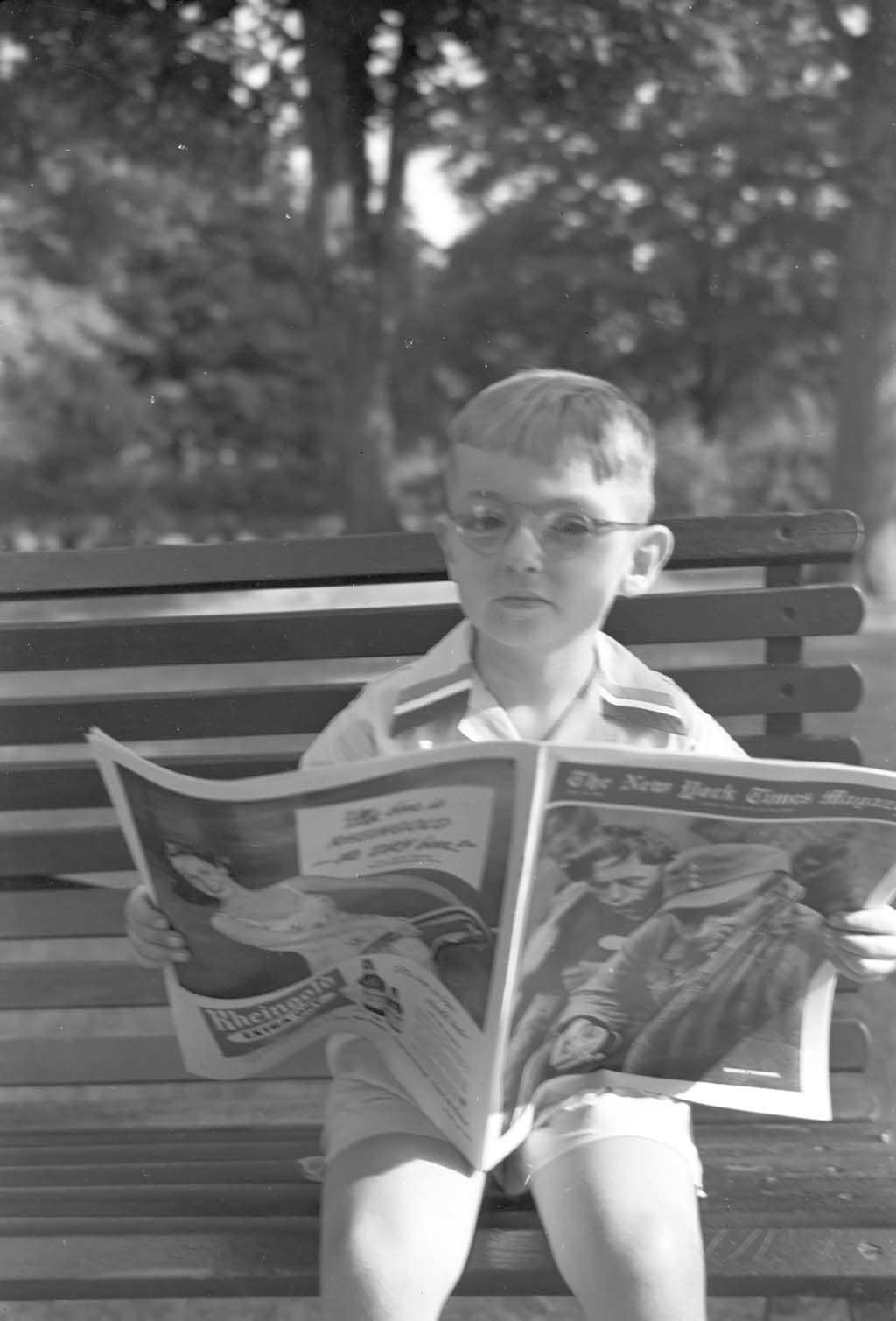 The young scholar is already addicted to the New York Times Sunday Magazine.
Kenny in front of out Maple Street house (on the left).
Sailor boy and dandelion.