Photos 981–990
The farm and the lake.
Grandpa Rahn on his pier.
Kenny at the farm. The door in the background leads to the washroom on the west side of the house.
Enjoying the swing in the front year.
Grandpa Haslett raking hay with the horses Queen and Betty. Ca. 1944.
At Barron Lake.
Mud at Barron Lake.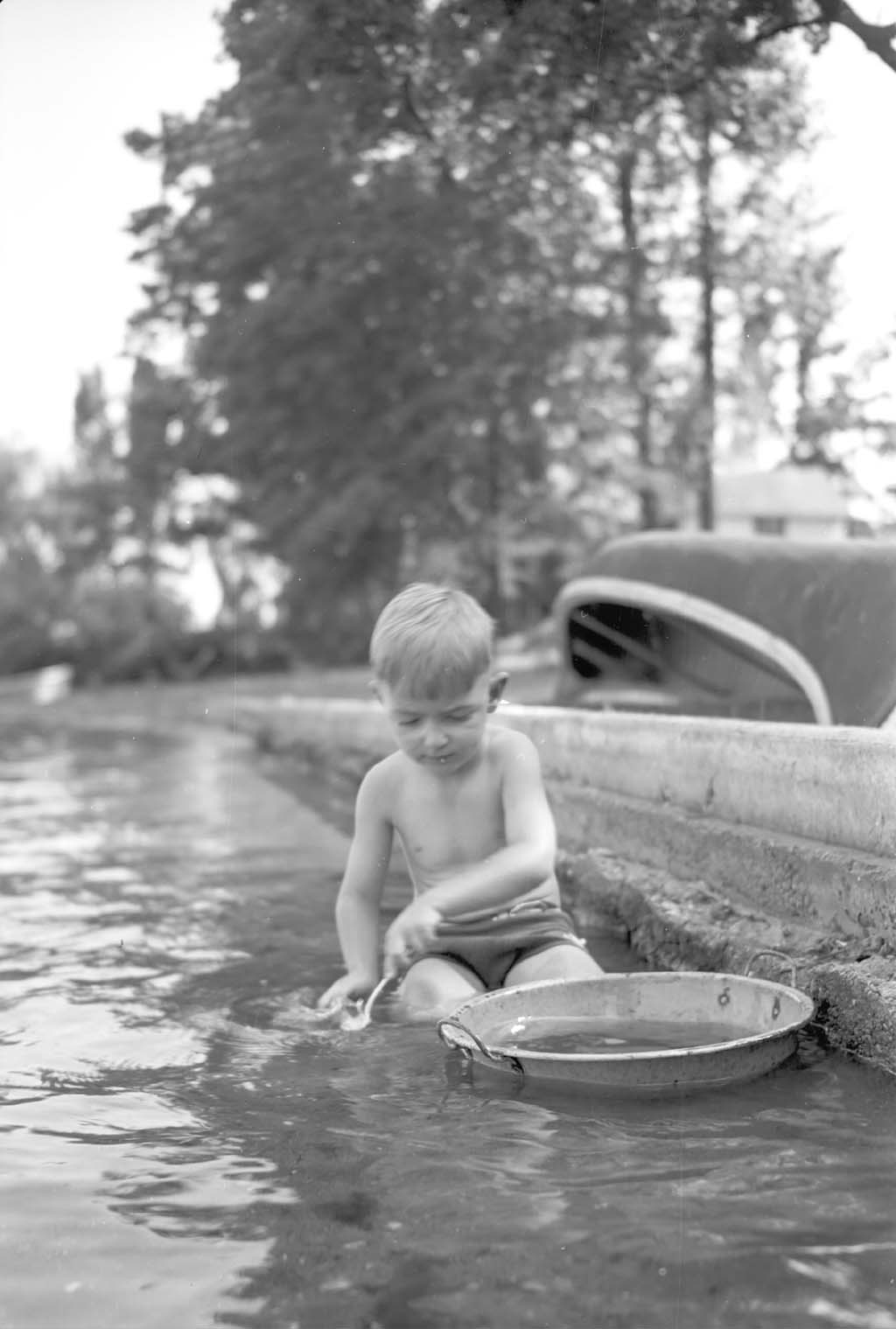 I love mud!
Going for a rowboat ride with Dad.