Photos 991–1000
The farm and the lake.
Playing in the dirt at the farm.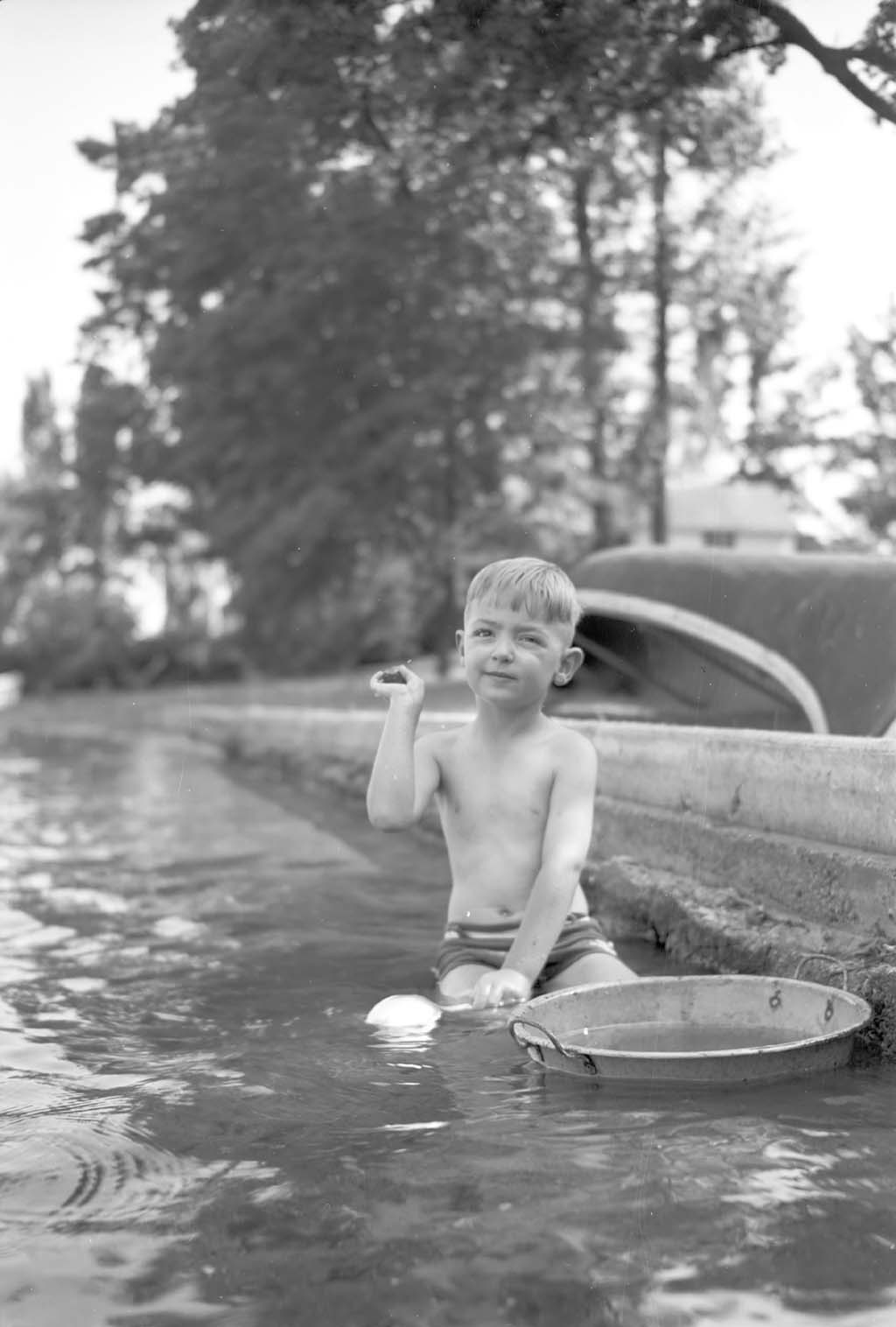 At Barron Lake.
Fourth birthday presents. I don't know whether this picture was taken at the farm or somewhere around the lake.
Four candles.
Blowing out the candles.
Cutting the cake.
With birthday presents. The dump truck says "Cass Coal Co.", after Cass County in Michigan.