City Center in Seattle
We spent only part of one morning in the real center of the city, so I have only a few pictures to present. But they should be enough to offer a flavor of the place.
We stumbled upon the F.A.O. Schwartz store. Before going in, we had to record Gail and the bear. I would tell you that the bear is the one with its right paw in the air, but...
A closer view of Gail and the bear.
We had lunch in this great place that is near the entrance to the famous Monorail and overlooks one of the squares. Gail thought I was being campy when I wanted to record the scene, but I'm glad I did. Seattle certainly takes care of its public places.
After we got off the Monorail near the Space Needle, we had a cup of coffee in this neat building that was full of attractions for kids.
Here is a typical view on the grounds of the Space Needle.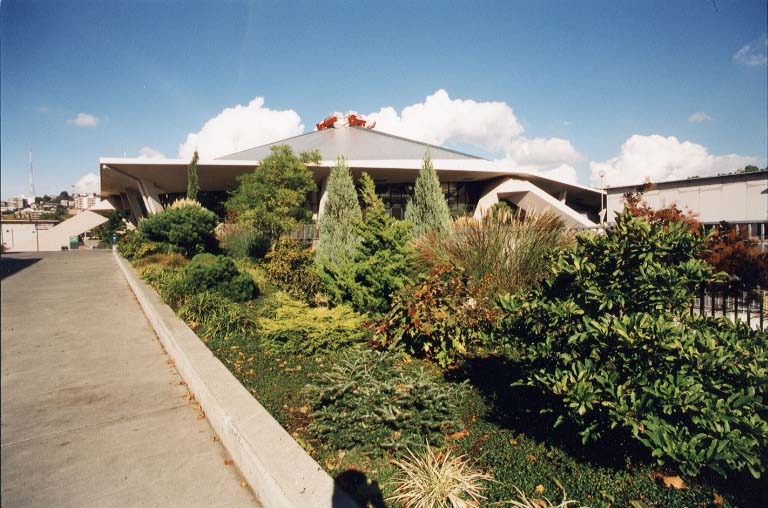 This is Seattle's basketball arena. Neat, huh?
That evening, Gail and I had dinner with my JFK buddy Joel Grant, a computer programmer from Seattle whom I had frequently corresponded with but never met. We had a great time in this Italian restaurant. The picture was taken at the end of a huge meal that was enjoyed a bit too much by all. We all think it shows, but maybe we're just too sensitive.