Wutaishan 2
Here are some photos from another temple.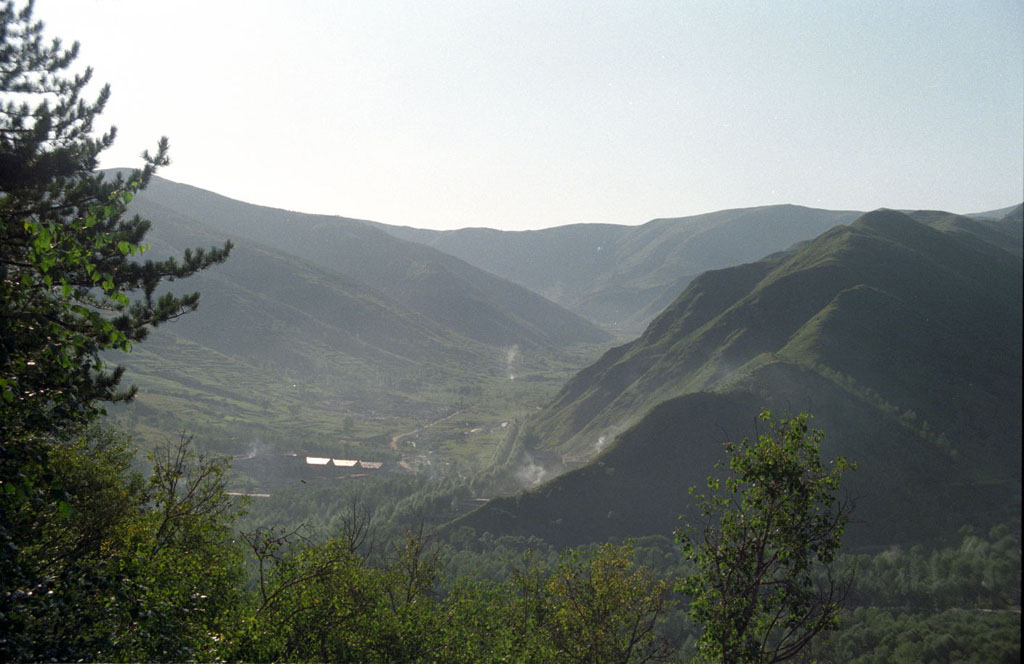 View of a valley from a road approaching the temple. Note the terraced fields on the left, the many plumes of smoke from burning in the fields (one of which, on the right, goes up the hill and then down the other side), and the small river flowing along the bottom of the valley. This is the river that created the valley. The valley is old enough to have accumulated sediment at the bottom and formed a wide, flat bottom.
Entering the temple.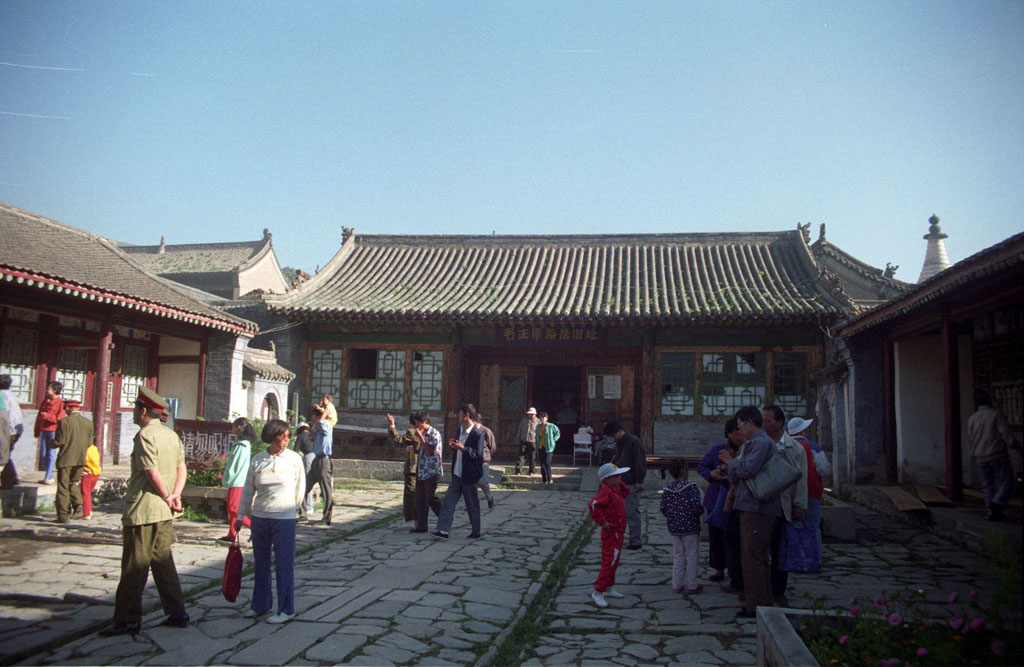 If I recall correctly, this was written by Mao himself when he stayed briefly at the temple.
Li Mei.
Yet another temple. A lot of walking to reach the top of this one!
A view back toward the valley from this temple.