Wutaishan 3
Another view from this temple.
Photos for sale in the temple.
Li Mei and me about to climb to the top of the temple.
The two interpreters and me.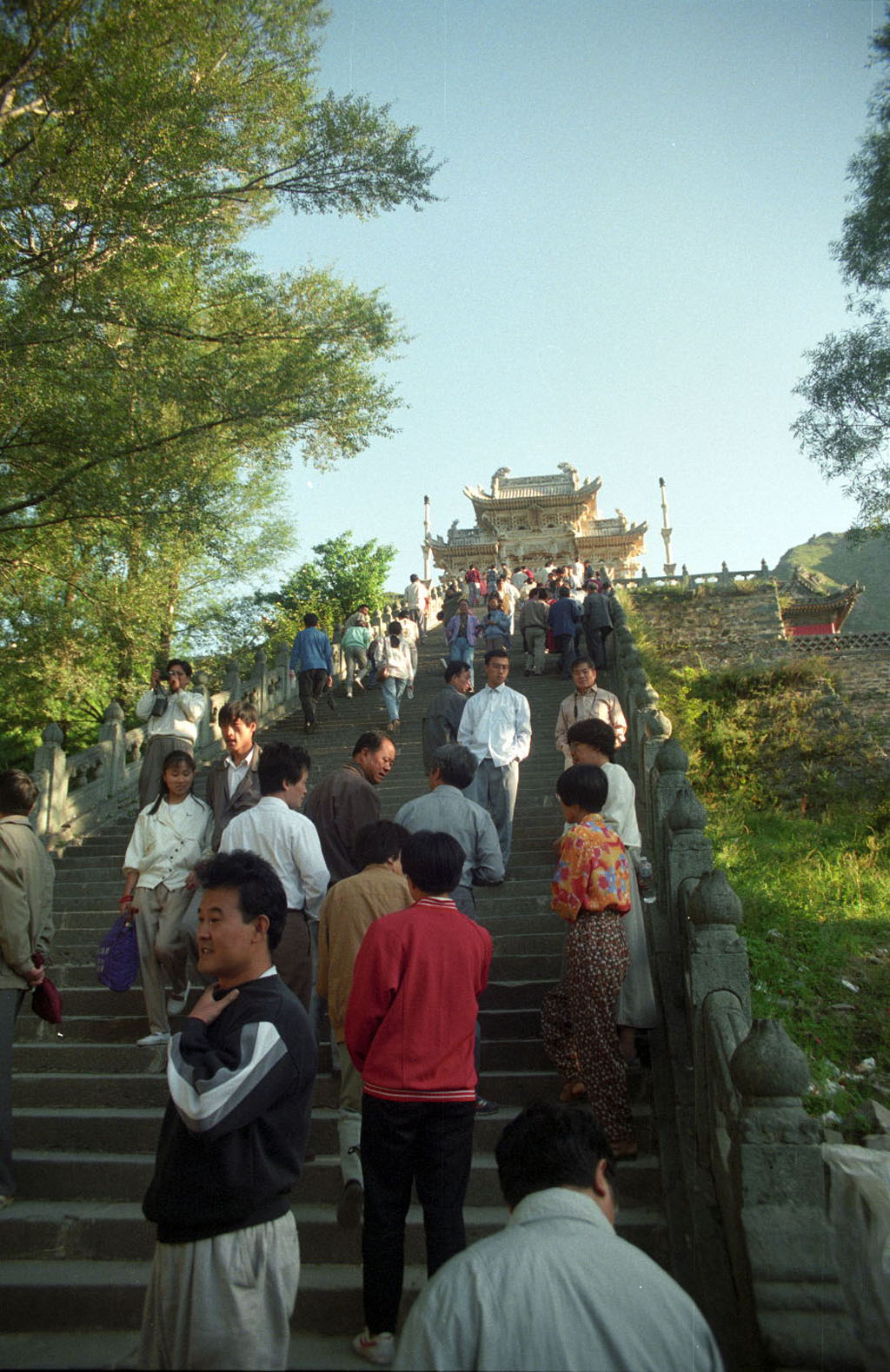 Another climb.
At the top of this climb, you could walk to the side and have a horse ride if you wished.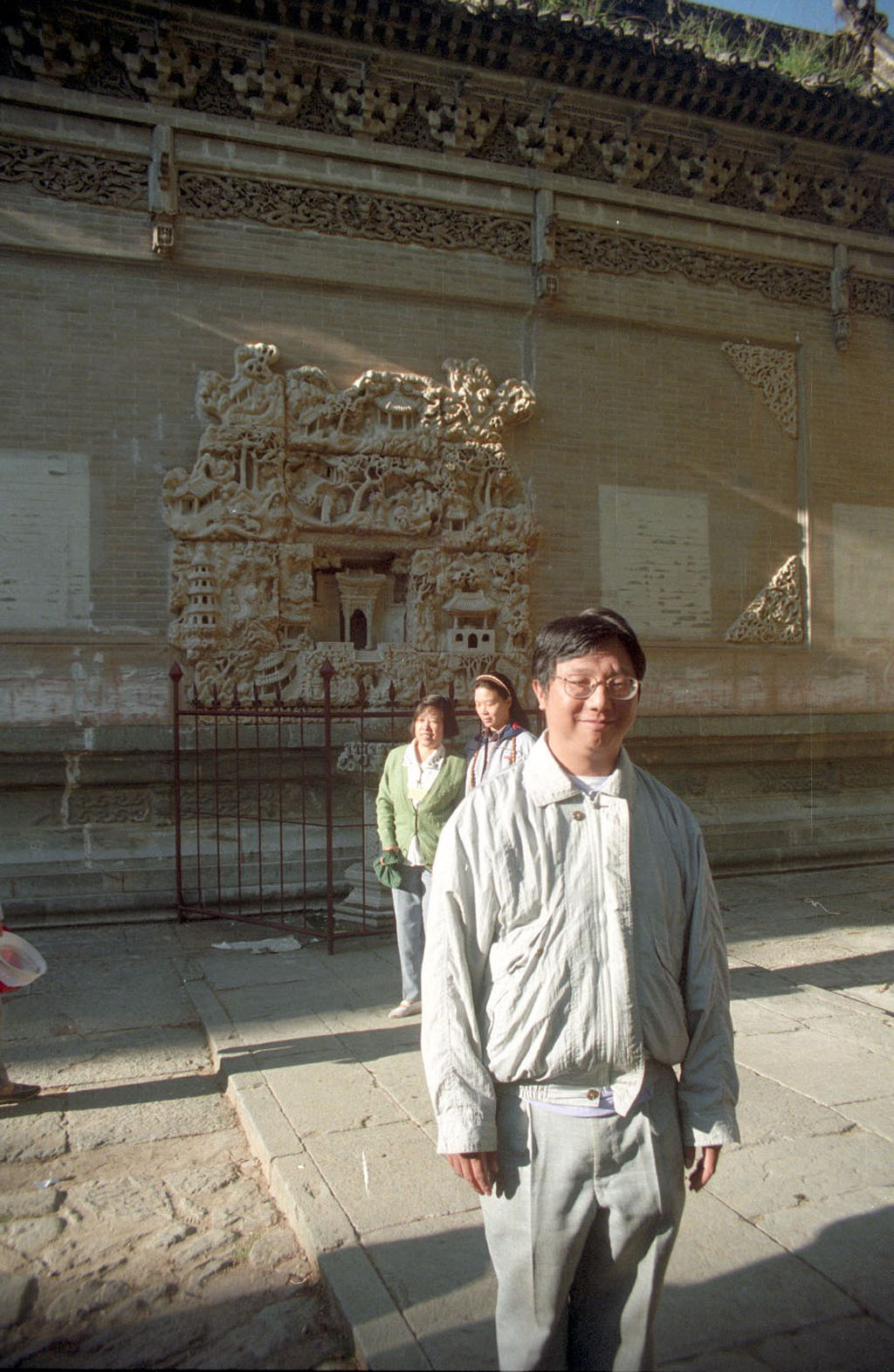 On the way down, we encountered a little spring where you could collect cold, clean mountain water. It was a very popular place.