Sunday 28 December 1—In The Eighth-Floor Laboratory
I went up to Prof. Zhuang's eighth-floor laboratory in the Chemistry Building on Sunday afternoon to talk with some of the students before having supper and watching Xingying play volleyball. Here is the result.
Never give your camera to Xingying the mad scientist! (See next picture.) I did, and he proceeded to point it at me. I made a face, and he snapped before I could take it back. Here you see the result.
So I decided to get him back. Still sitting, I pointed the camera at him and got this classic.
But Xingying was just getting warmed up. He grabbed some flowers and posed, and the two girls gave him some horns.
Here are the three of them around Xingying's computer.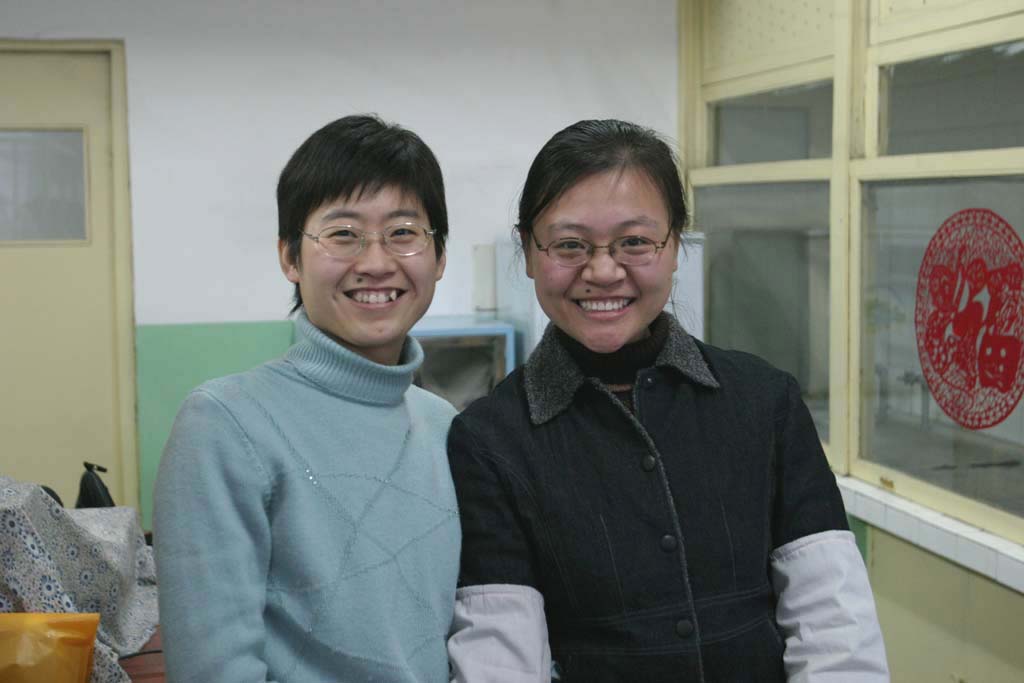 My two new girlfriends.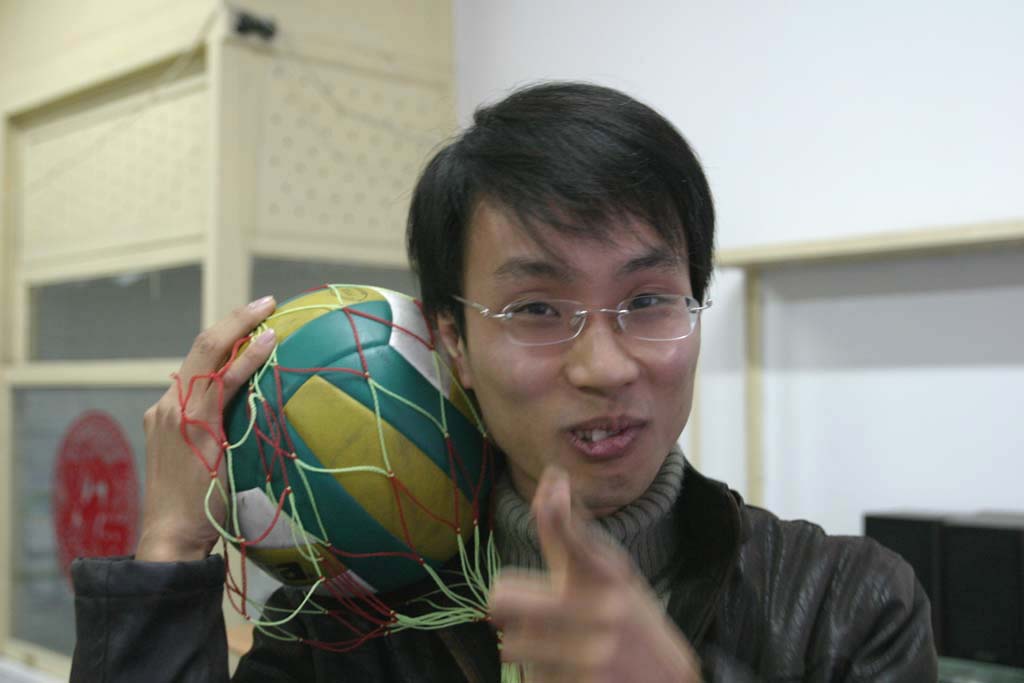 The volleyball maniac.
Two good buddies.
Three good buddies.