Christmas Dinner 1—The Delicious Dinner
Prof. Zhuang treated the group to Christmas dinner after the lectures. We all had a great time, as shown in the pictures below.
Toasting time at Table 1.
Toasting time at Table 2. Yele is clearly the most enthusiastic toaster, since his glass is the highest.
A moment of sharing between Ken and Guoshun.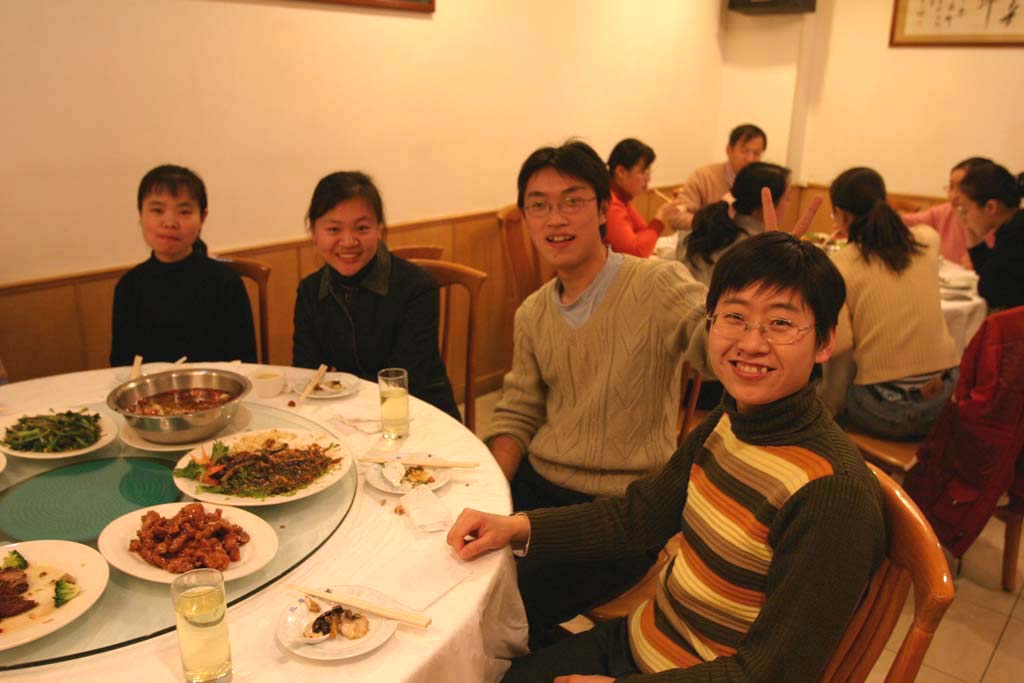 These four are sitting back and thinking about the wonderful meal they are enjoying.
Santa's helper was able to get time off and be our waitress.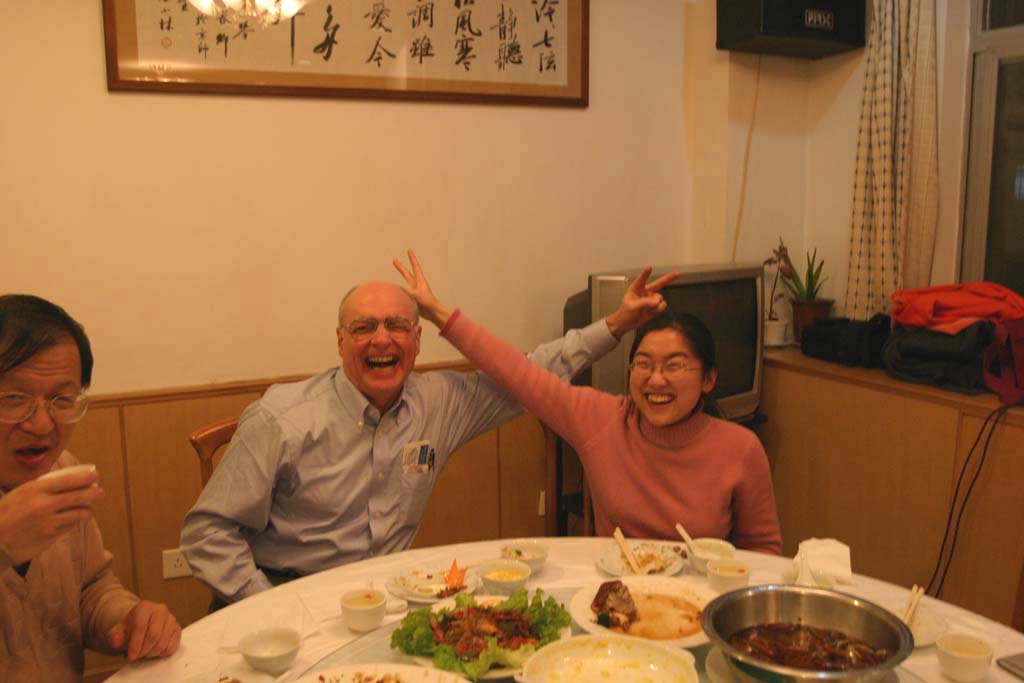 I don't know about you, but I think the hilarity here has gone a bit too far!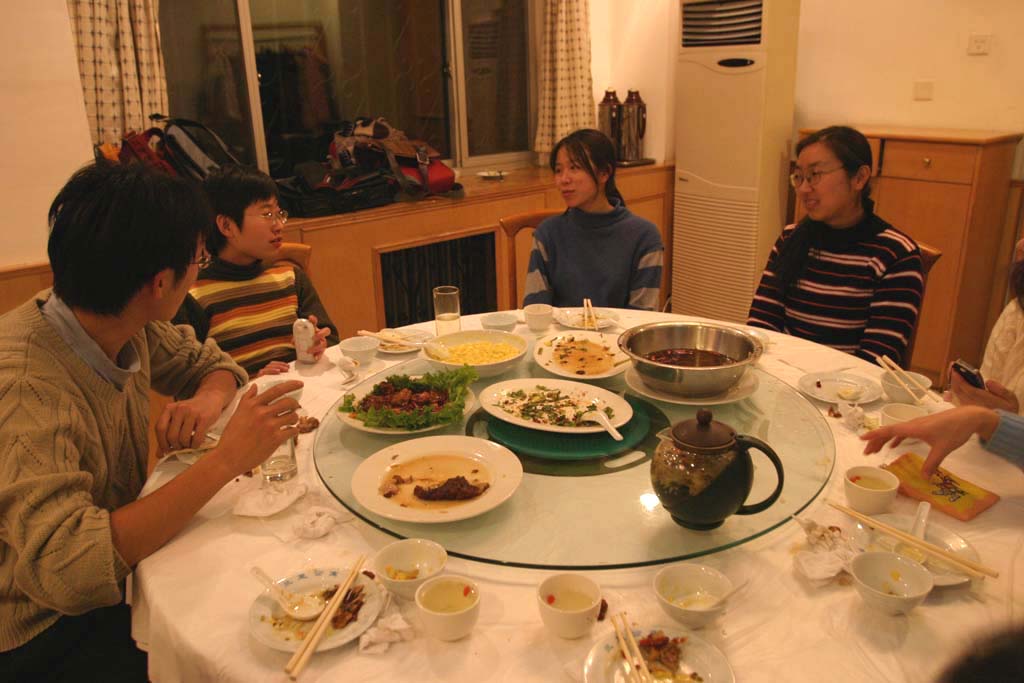 What do you do if you're Jinghua and the conversation near the end of the meal starts to drag? You play with the plastic table covering, of course. You get deep enough into it that you become oblivious of your new ears, too.
Jinghua and Mo sharing a light moment. Did it have anything to do with the plastic?
Ahead to 'Twas The Night Before Christmas
Back to Beijing Dec 03–Jan 04