Around Gail's office
I had the chance to visit my daughter, Gail, in Seattle, Washington, over the Columbus Day weekend. We had a great time together. I flew out Friday afternoon and returned early Monday morning so that I would have time to prepare to Tuesday's class at URI.
This first set of pictures was taken in and around Gail's office, where she is a programmer for a small start-up firm. As you will see, it overlooks the water to the west.
This is her office, where she works with seven or eight other programmers. For those of you who want to know, her monitor is the one in the background just to the right of the window--a prime spot, in other words.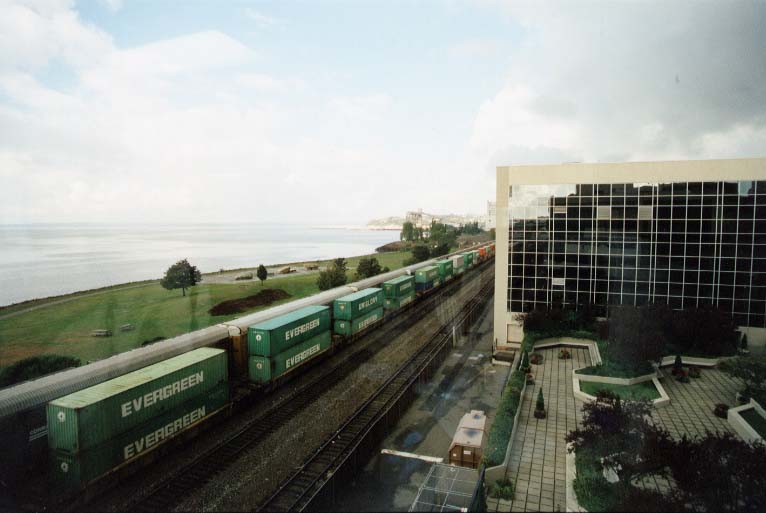 This is the view out her window. Not bad, eh? Trains pass by frequently, carrying forest products (as this one is), grain, or animals.
There is a nice little path along the water where people can go to relax. Gail runs there a couple of times each week. This is a view from there back toward her building.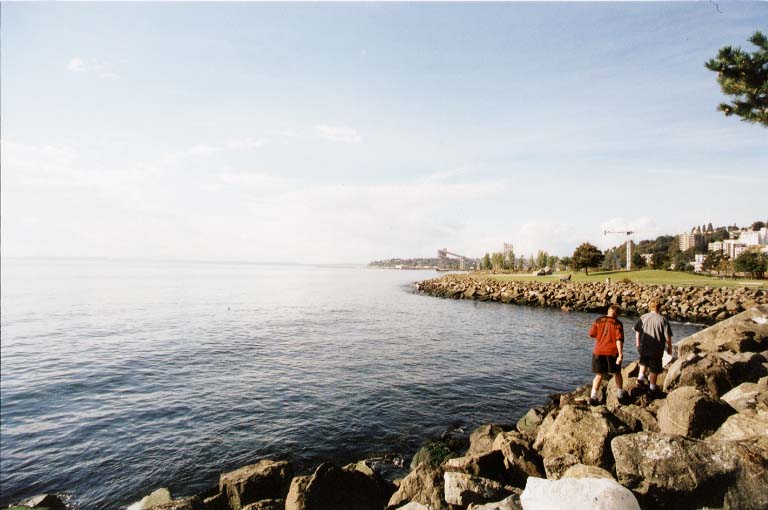 This is a view of the water from that nice little park. You can see the path ahead in the distance.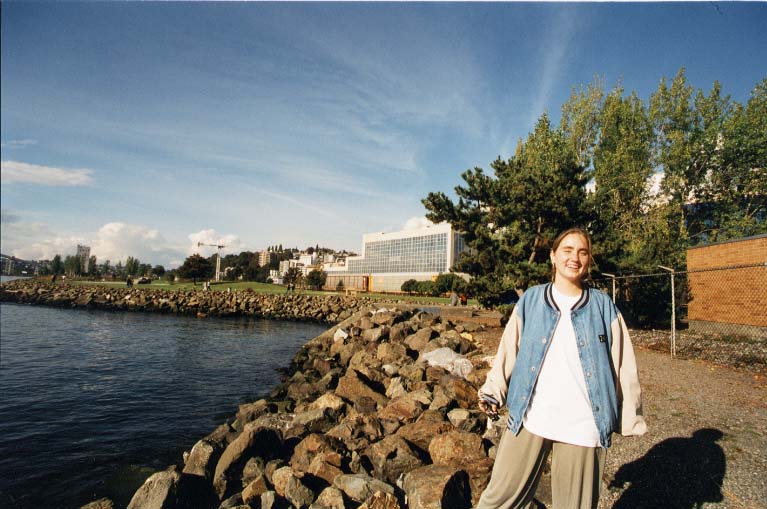 Here's Gail.
Her company is not far from Seattle's famous Space Needle, which you can see in the background here.
This shot offers a feeling for the kind of new buildings that are found in the general area. A lot of money is being poured into Seattle right now.