Scenes around Seattle's water
Seattle is very much a city of water. Here are a few views of the water around its west side.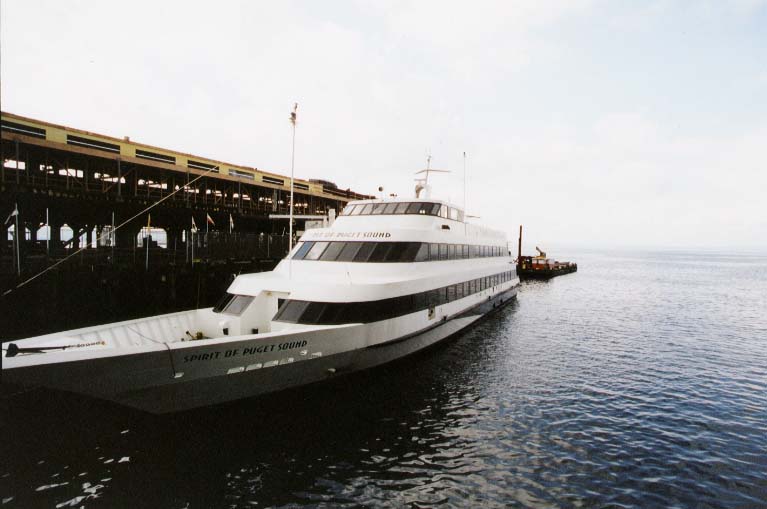 The walk from Gail's office south toward the city center takes one along part of its harbor, where it is common to see ferryboats such as this one.
Here is a ferry that goes to Victoria, B.C.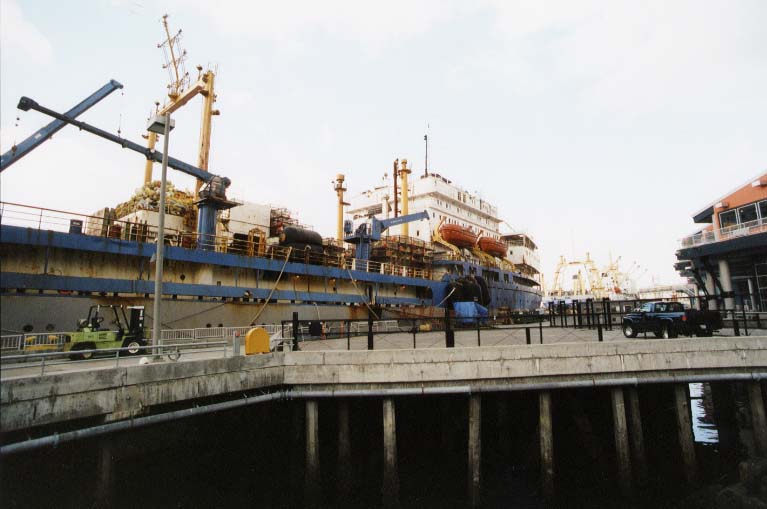 The day we took this walk, there was a Russian lobster boat at one of the piers.
A view from the harbor to city center. Many of the buildings there are only a few years old, and there is much construction in progress.
The last pictures were taken in West Seattle. This one shows downtown and some of the hills to its north. Note the reflections of the clouds in the water.
A view from the same spot but looking to the south. To the right of the city, you can see the industrial harbor, with its many ships.
Gail, with her adopted city of Seattle in the background.
Gail's Jeep, which took us all around Seattle and down to Mt. St. Helens the next day.